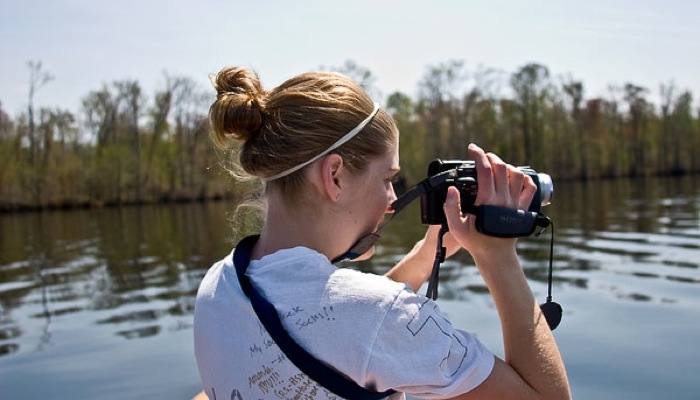 On the way back, when we got to the Spillway, there was a group of Boy Scouts setting up camp for the weekend. They had arrived back at the landing just as we were pushing off, and behind us had paddled the three miles to the Canal Tender's camp with all their gear. At the camp, one of them found a rope swing and promptly broke his leg. The Scout leaders (a couple of dads worried about what their wives would say, no doubt) had called 911, and a rescue boat and helicopter were on the way. There was no room to land the helicopter, so they were going to have to take him back to the landing by boat. As we motored down the Feeder Ditch the rescue boat came roaring up the canal, and we got to the ramp just as the helicopter arrived, so we watched them load the hapless fellow into the back and take off for Norfolk.
We filmed the whole thing, of course.
Other things we saw and filmed:
The homemade ferry, for crossing the canal.
Two water moccasins, mating.
A beaver.
A bike race.