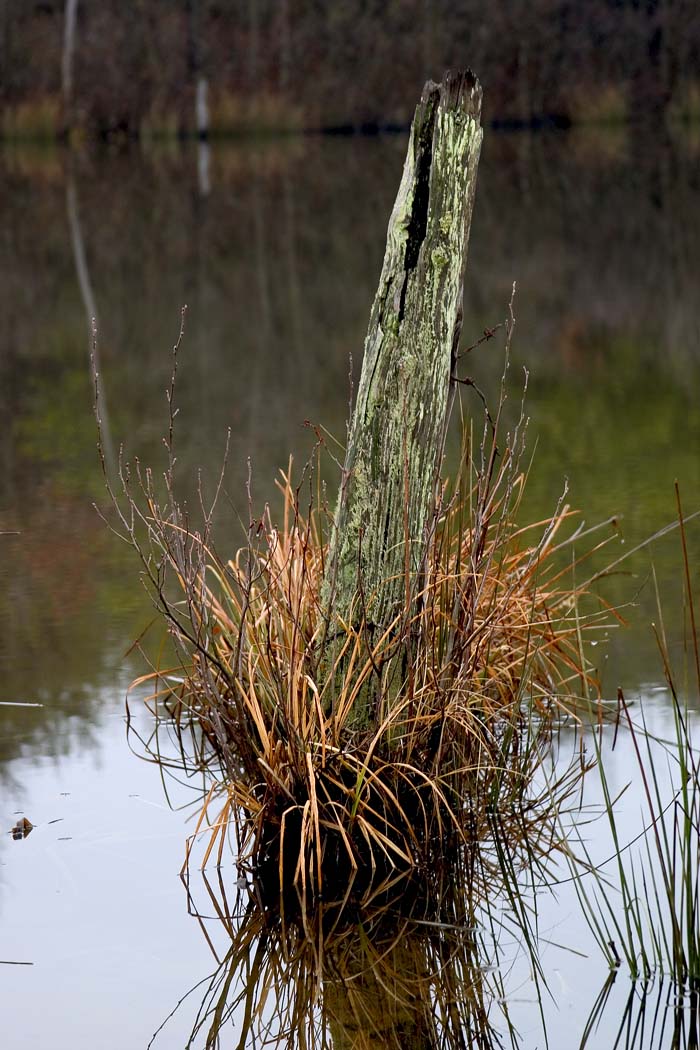 There's a mountain ridge, runs southwest to northeast. It's where the bad weather comes from, a shoulder against winter. Wet and cold spill over the rim in slow motion, flowing down through the bare tree tops into hollows and coves, where houses are huddled inside by fires to keep warm.
All week the ridgeline has been hidden by low clouds, clear below; clouds that sometimes rain, sometimes mist, later sleet or snow, but never much.
The top of the ridge could be gone. Maybe it will just be changed somehow, and we won't know what is different, it will just feel different. I saw a fox this morning, and an owl last night. Both had somewhere to go.