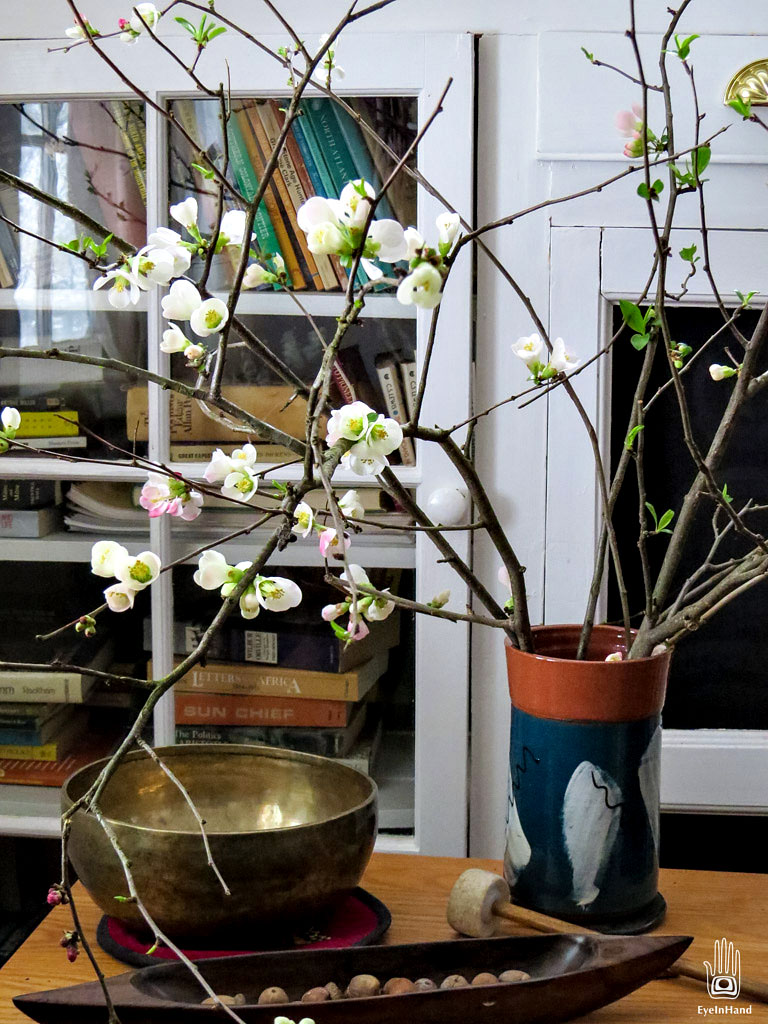 Flowering Quince 
With power returned, proper attention can be paid to the material. Here are re-do's of photos, and snips from those days with nothing to do but look and listen.
It's funny what you notice when the noise stops.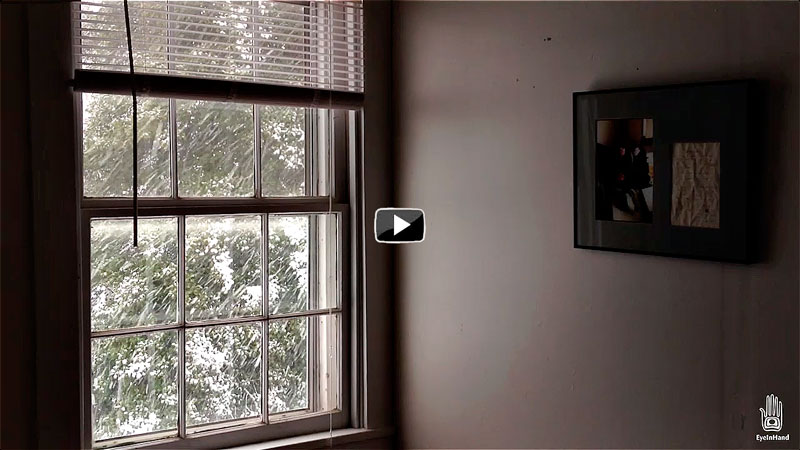 Plus some stuff when there was nothing to do but walk in the woods.
 View from the window
 Maple buds, broken limb
Beech Leaf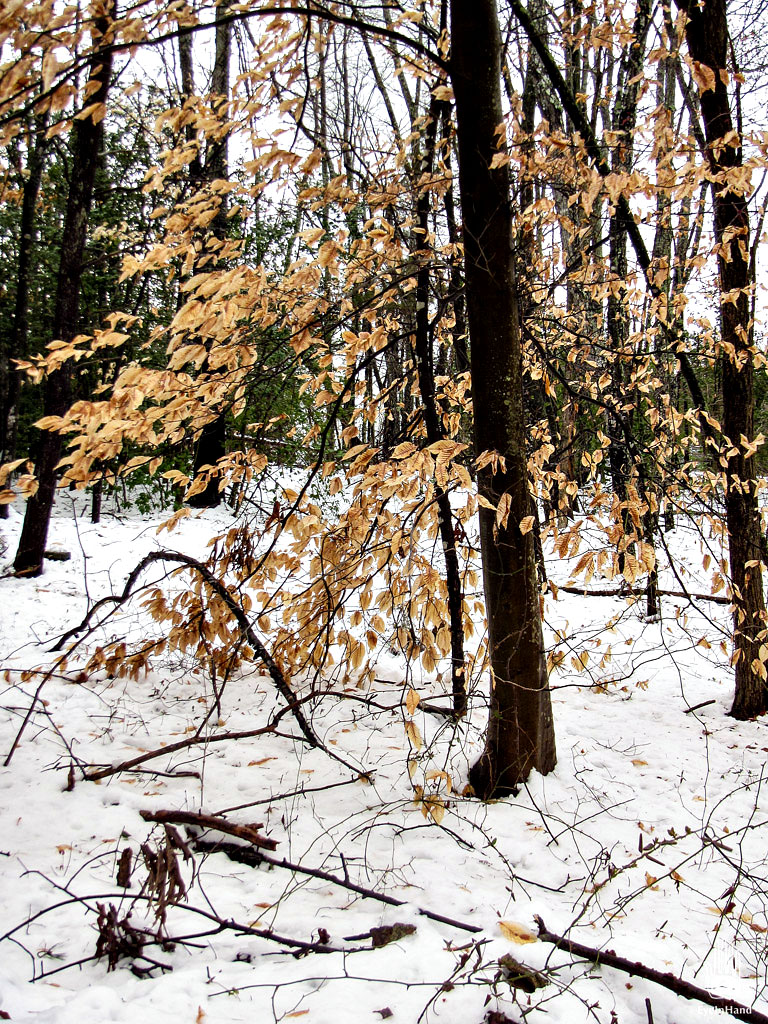 Beech Wood