Postcard from the Road: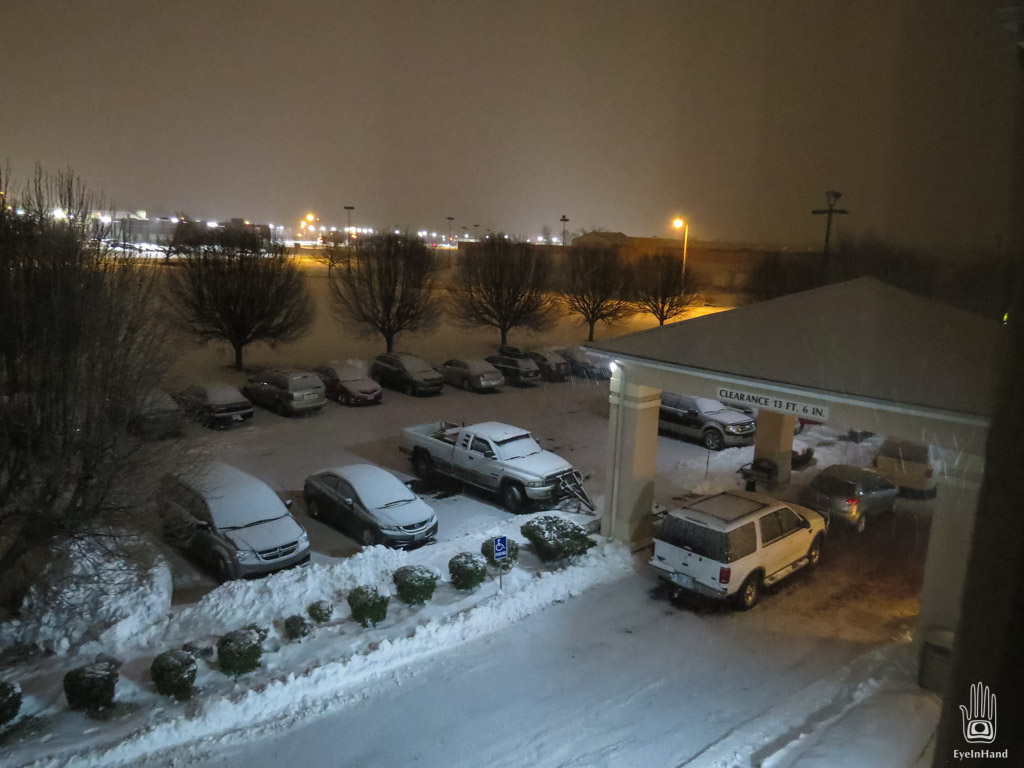 Too tired to do much tonight. We're crossing the country at a rate of a Time Zone per day.
Sixteen hours of driving, and close to 1000 miles. It began in the dark and snow and ended in the dark.
At least the snow part is over for now.