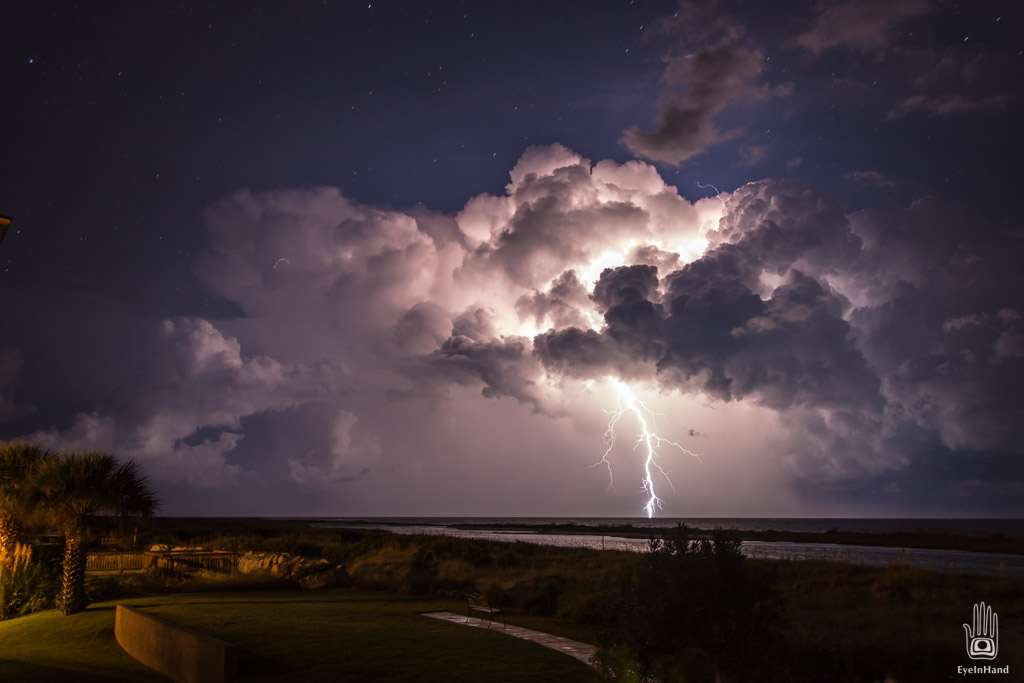 Lightning and starlight over the Atlantic
Again more storms and no wind, but drama in the sky every couple of hours. Went for dinner back on the salt marsh and got chased home in time for the light show.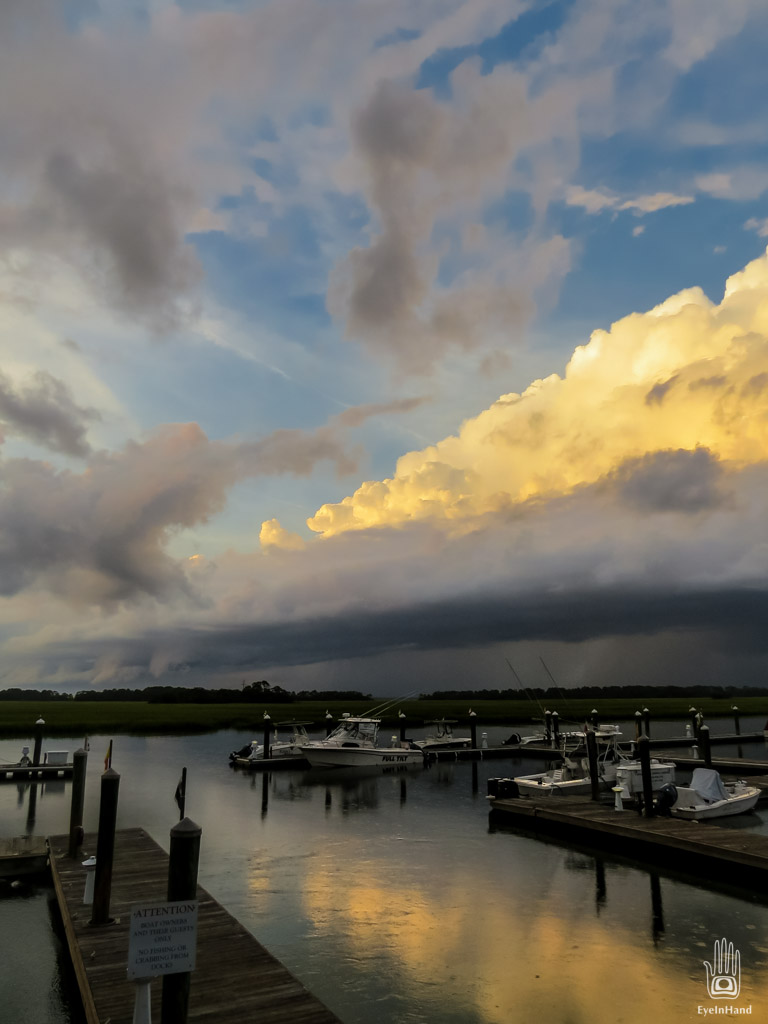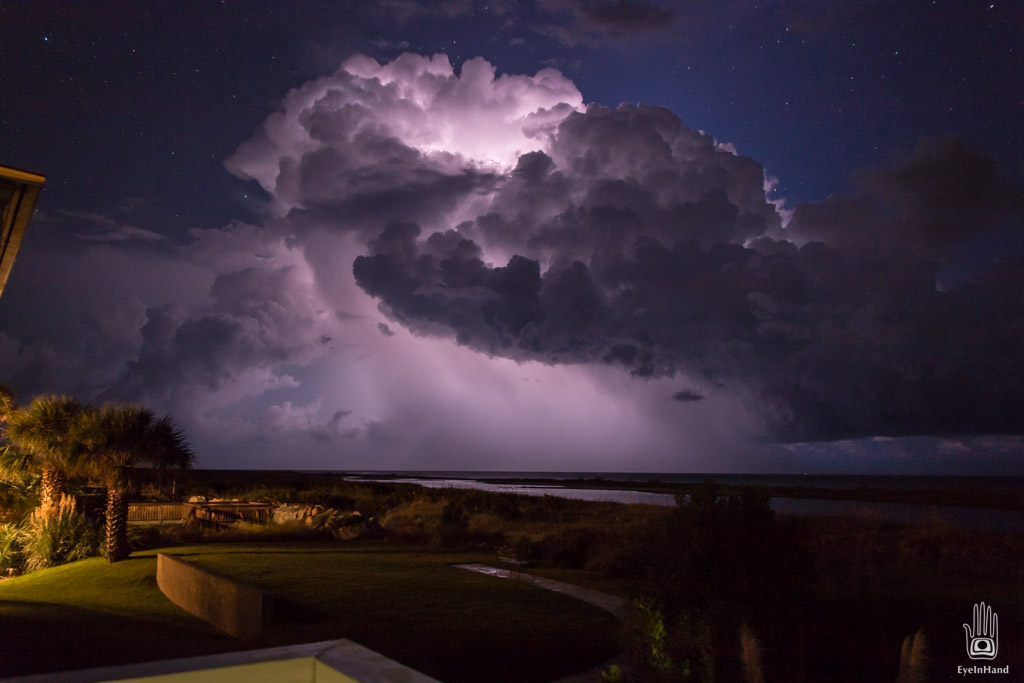 A cold front is crawling southward, arriving sometime today. We'll head for Charleston to explore a bit (with raincoats) while it works its way through. It may finally blow things out some. Sunday looks promising.