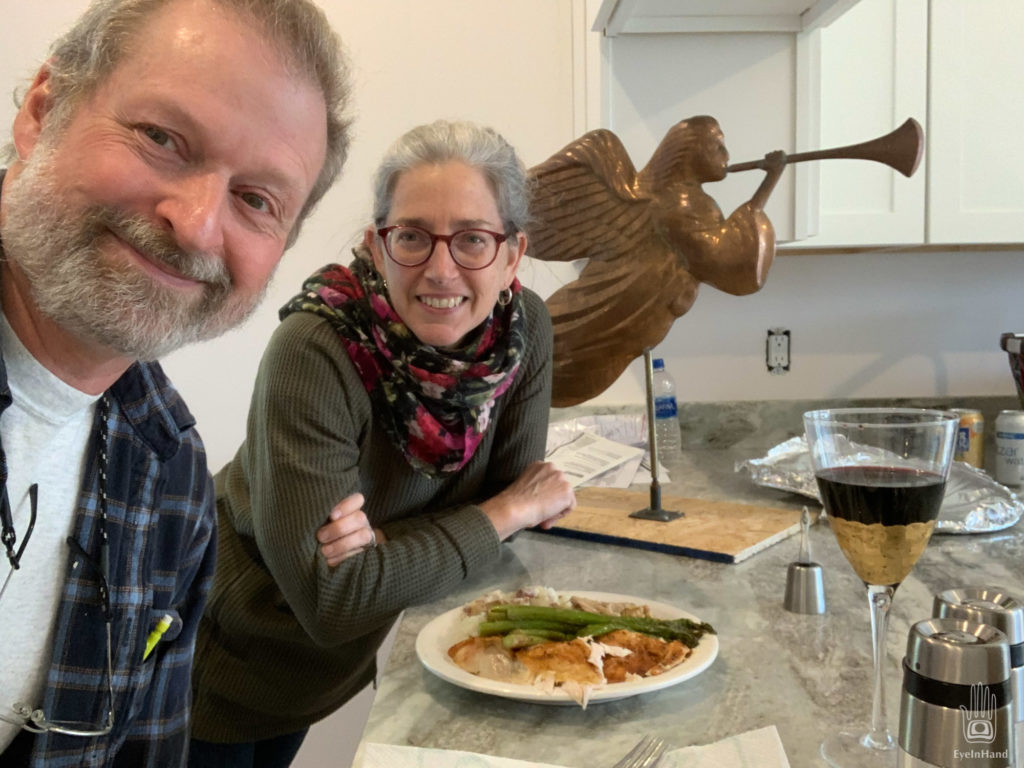 We made dinner and took it over to the house to have a Thanksgiving picnic amid the tools and fresh paint and sawdust. We've got lights and heat and flushing toilets. Everything else is gravy, so to speak.
Thankful for so many things this year, but especially all the friends and family who helped us through some really tough times. We fell in love with our little town all over again.
Things are surely looking up.
May you all be as blessed as we have been.