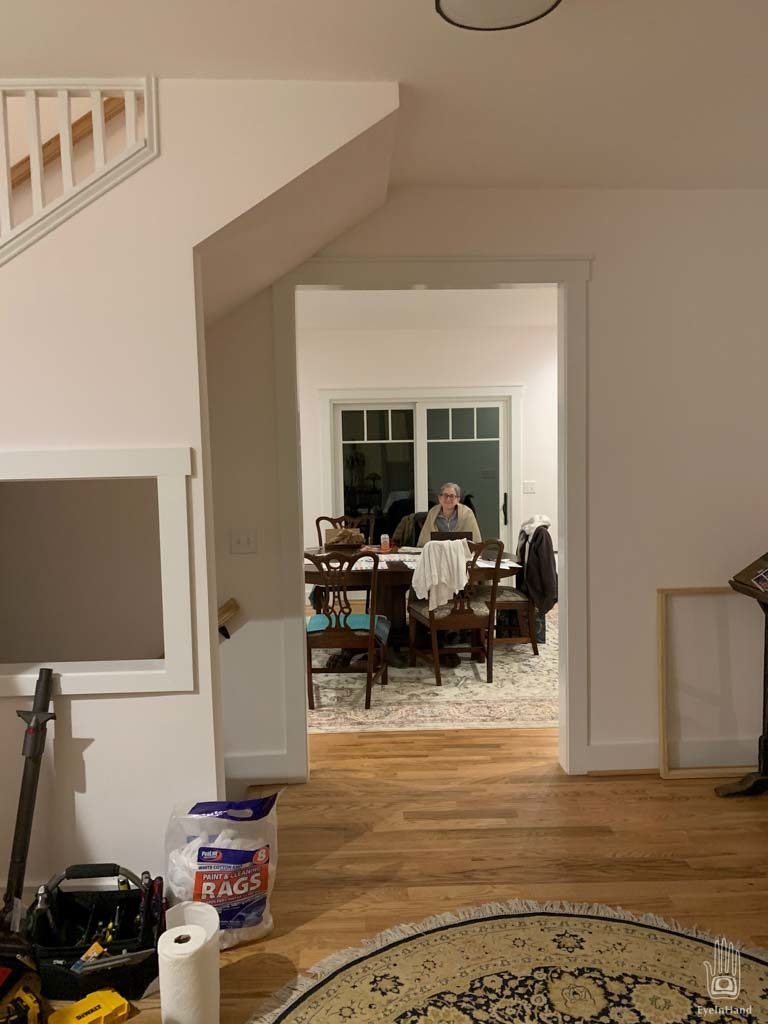 Lots of boxes. And windows to wash, and what-nots to move around.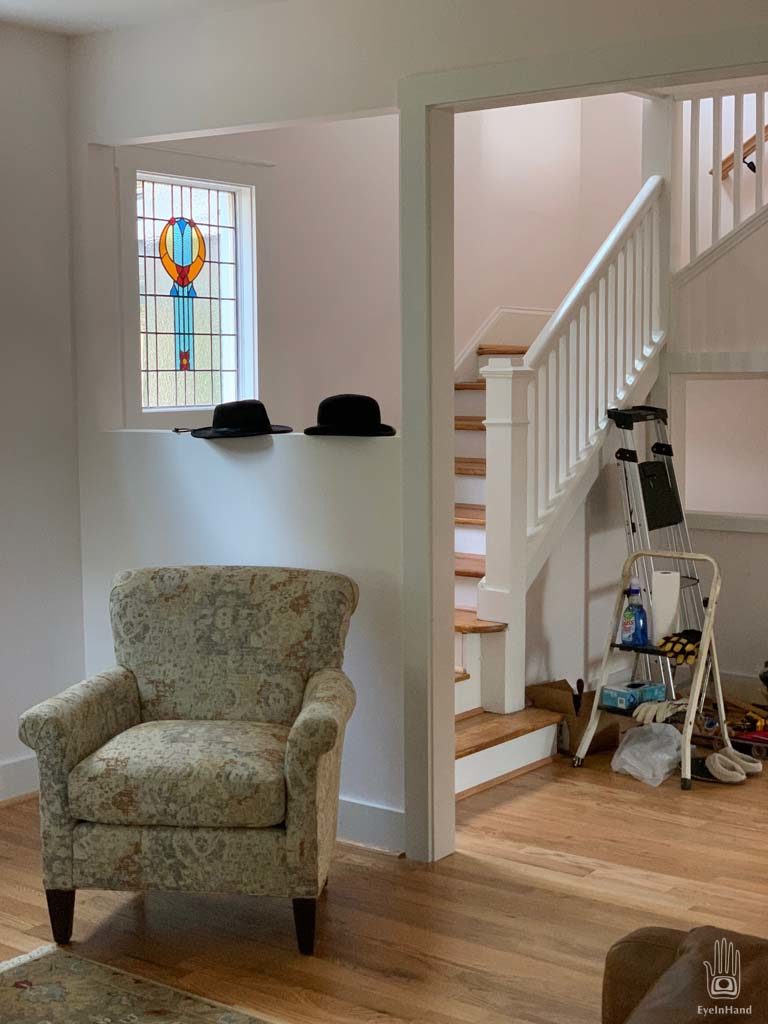 The house will be oddly empty for a while – you don't replace 40 years of possessions in a few months – but the house itself is beautiful.
It seems oddly familiar, yet not quite ours, like visiting your elementary school when you're all grown up. Looks the same, but it's no longer yours.  It will take a few months for it to feel like home again. For one thing, it's waaaaay too clean. There's no schmeck in the corners and crevices. The yard is a disaster, with a 40 foot dumpster and a porta-john still dominating the view; but the inside is crisp and clean.
We have no plans for Christmas, other than shuttling what we have left from the rental house. We do have a cheerful lighted tree, courtesy of Plow&Hearth.
The stove doesn't work yet, but we have leftovers to warm in a microwave. And wine, And beer. And half the windows are clean, thanks to Matt who came down to help out.
We don't have much furniture, but it's enough, and a lot of great art, many from friends – some saved, some new. Will take us a long time to decide where to hang it all. There's a sculpture Terri brought back from New Orleans when she volunteered there after Katrina hit, made from salvaged debris. A piece from Curt, one from Randy, handmade prints from Kevin & Angie. And some of my photos, some recent and some old: the canted church on Porstmouth Island, the bugeye in St. Michaels, the hand of tobacco found in the old family warehouse in Upper Marlboro, Maryland. And a tobacco basket like the one we saved from there.
There's a wonderful oil painting of a wildfire in California by friend Giselle Goutreau, Doug's wife. We know exactly where that will go.
And a watercolor of our house in fresh snow, painted by my mother from a photo I took two days before the fire, coming back from skiing in the twilight as T was baking an apple pie. Pretty sure we know where that will go.
Thanks to all that helped us through this. And the carpenters, painters, plumbers, electricians, etc., who worked so hard to get us home for the holidays.
Merry Christmas, Happy Holidays, and Happy New Year.