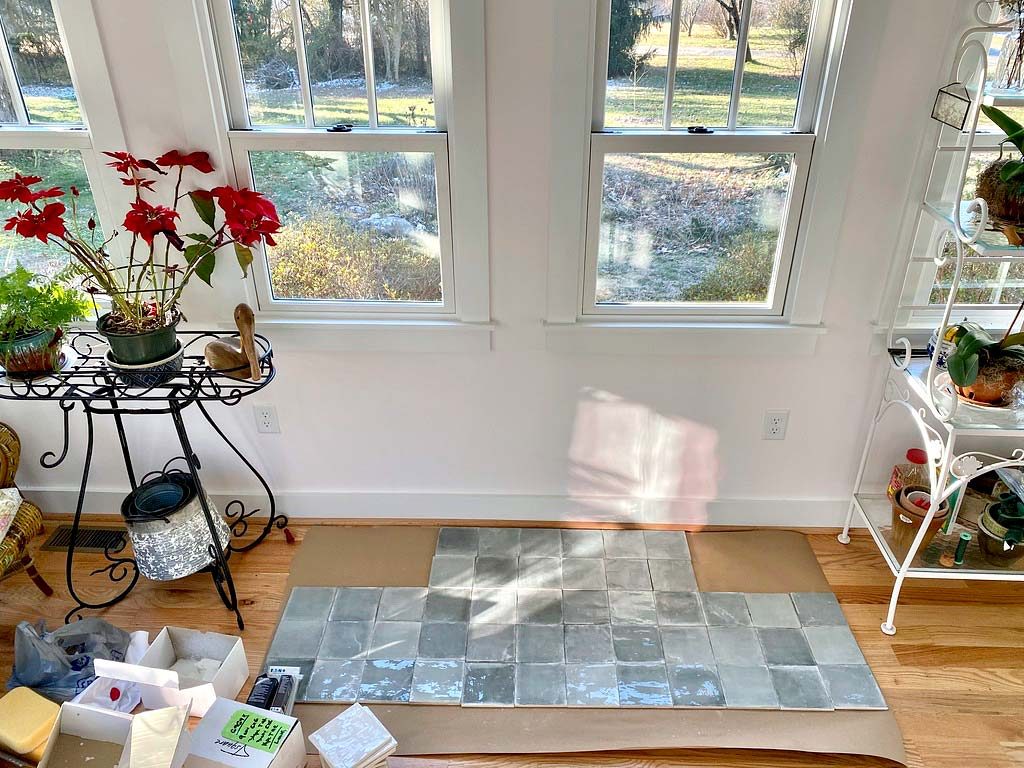 Next up, tile backsplashes behind the kitchen stove and the sink.
Again, after figuring out the plan, it only took a weekend. One day to cut the tiles with a $100 diamond wet saw and attach them with mortar. The next day do the grout and clean up.
Now the spaghetti spatters won't show.