I'm hoping to get this second boat done in time for a trip to the marshes of Mathews County on the Chesapeake in a couple of weeks. Last week Doug was all set to help rip the long stringers to start the next boat – Dave Gentry's Chuckanut 15. But work blew up in a big way, and the whole weekend was a bust.
Dave called today and had to cancel a camping trip at the last minute, so suddenly had time to help cut the frames, if I was available. Heck yeah.
The Chuckanut 15 is the same design as the one just finished for T – but 3 feet longer and a tad wider. I found I'm a little too big for her boat. It's perfect for her, but my knees sometimes poked up out of the cockpit. Also, I may want extra room for a cooler and fishing gear. Dave made the 15 footer technically big enough for two small paddlers in tandem, but says it works really well for what I describe as a solo boat. So the 15 it is.
With the two of us working, all the frames were done in two hours.
Dave has patterns already on hand, we just had to trace them onto the plywood. Then cut them out with a jigsaw.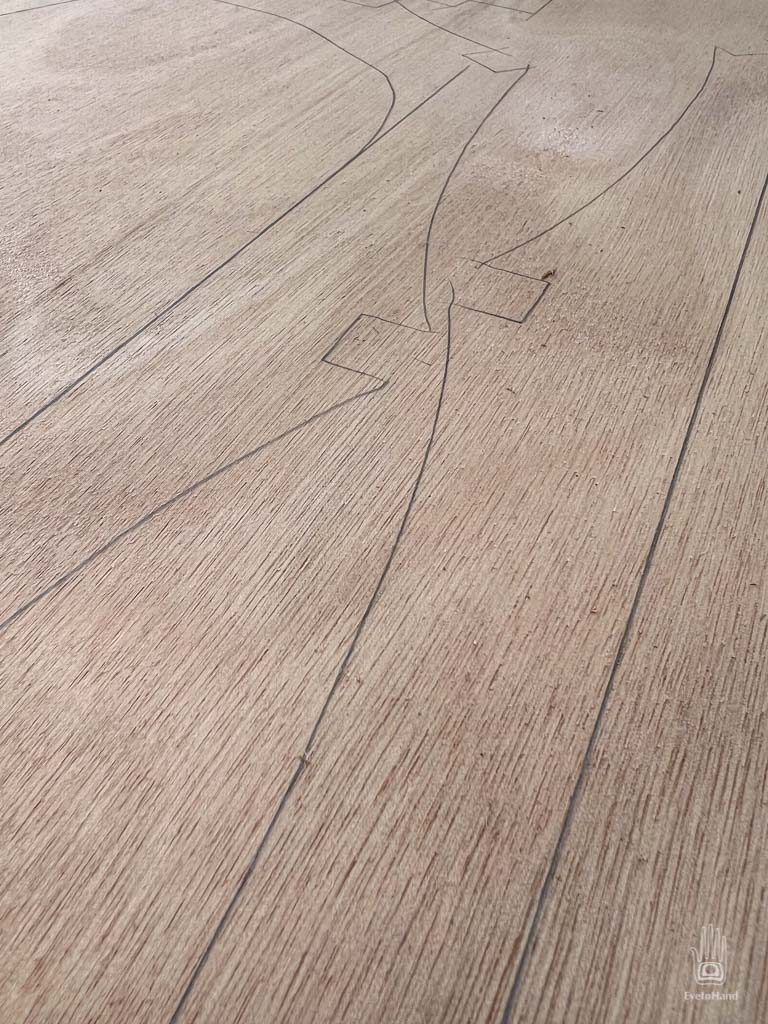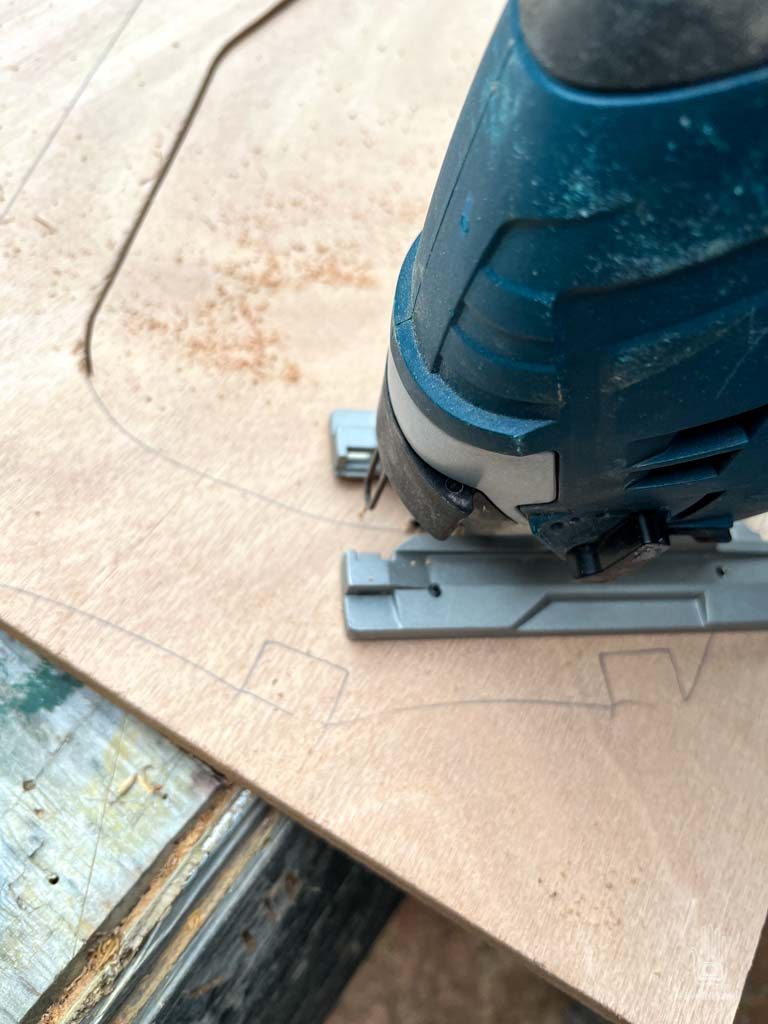 Next was fine tuning some of the cuts on a bandsaw, then cleaning up the curves and rounding over the edges with his handy spindle sander. Many hands make quick work.
Next up, back to ripping the long stringers that form the chines, keel, etc..
#skinonframekayak #chuckanut15 #handmade #eyeinhand