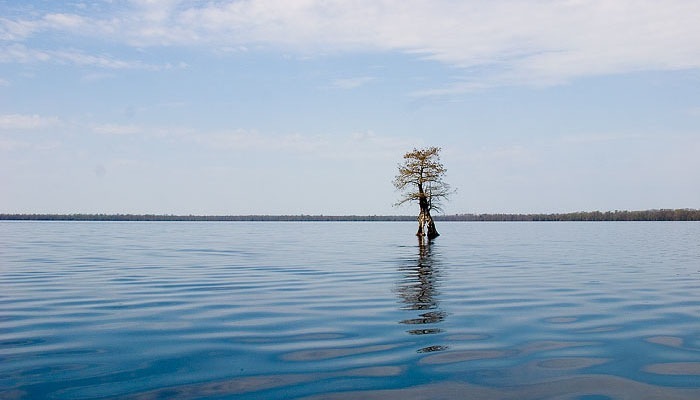 Cypress Sentinel, lightning blasted.
Here's another thing:
In 1943, a WWII pilot out of Norfolk had engine trouble while flying out over the Atlantic. He managed to maneuver back over land before the plane went down, and ditched in the middle of Lake Drummond. The plane is apparently still there and, in drought years when the water recedes enough, the wreckage rises above the surface like a ghostly specter from the past. Knowing this is a little creepy when you're far from shore in a small boat, and you can't see more than a few inches below the black, oily surface.