One last post from the South before we head North. Tomorrow we load up for St. Michaels.
Got in one last quick sail on Monday before my brother had to head back. I had to leave early the next morning. More storm clouds, rain in the distance, always closing in. But light steady wind.
A great trip, though too short, as always.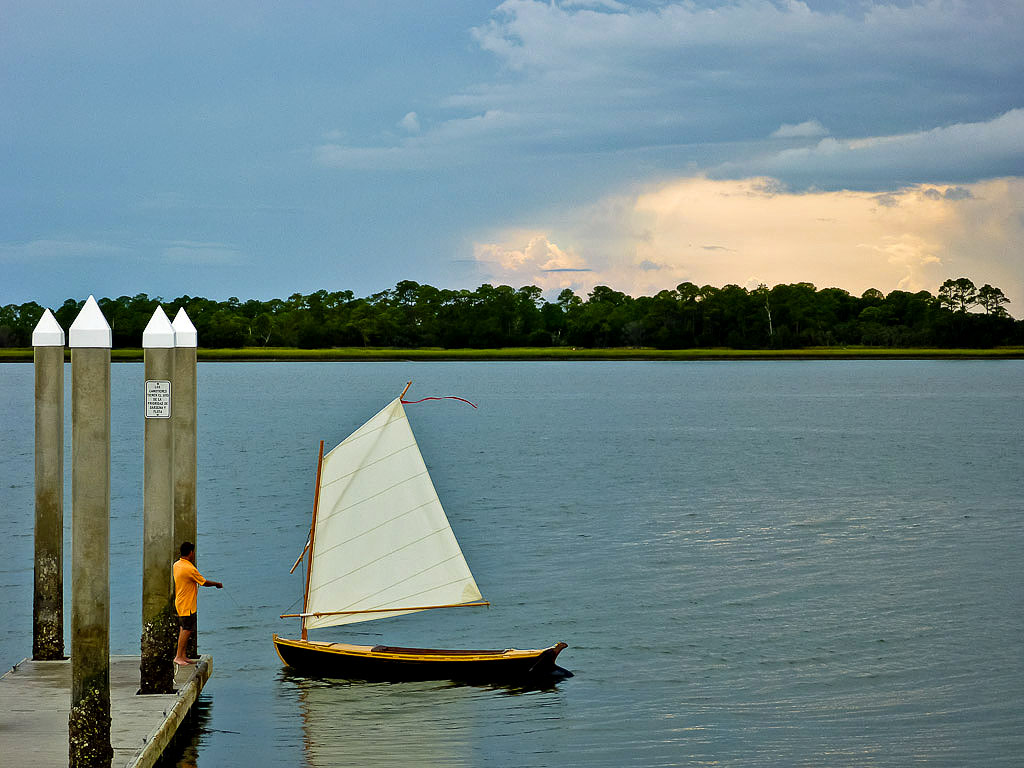 Spent today building the rack to carry both boats. Caesura will have her maiden voyage at the boat show, which is a bit unexpected. Also rigged up the topsails, and those will get a first test there, too.
Tomorrow will be spent packing and double checking gear. I won't make the gunkhole camping trip this year, but plan to arrive very early Friday and get in some sailing before the crowds arrive. Should be a blast. Weather will be cool and clear, and there should be some wind.