Moonrise on Totier Creek Reservoir
Every autumn, for the last few years, I've posted photos of the fall foliage here for friends and family who don't get any. Did something a little different this time.
A couple of weeks ago, I took a row in the small local reservoir in the late afternoon, going from the dam all the way back up the creek that feeds it. The low sun set the trees on fire. These boats draw less than three inches, and it was a wonder to glide over water so shallow, well back into areas I had never been before.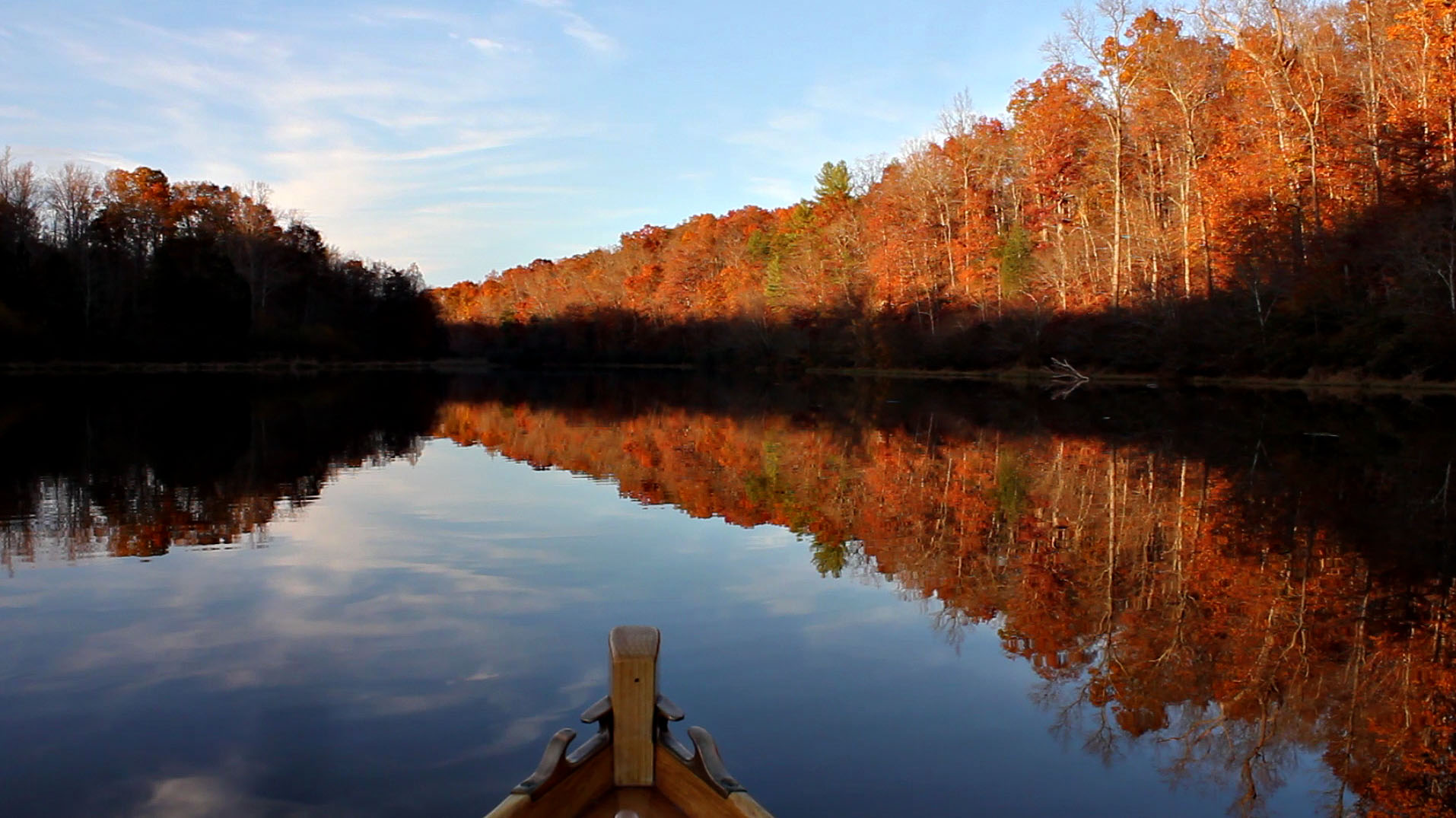 The sun went down and a full moon rose long before I got back. Crossing the lake by moonlight was especially nice. Sound takes on a whole new dimension, echoing back and forth between the banks.
What follows is about seven and a half minutes of very pleasant sights and sounds:
Youtube link
DoryMan, another friend on the west coast, was all set to build himself a Melonseed. He'd heard they were good for rowing, and he loves to row, needs another row boat. Before he could get started, though, someone gave him a fine pulling boat, which took the urgency out of the situation. I wonder if I'd posted this sooner if it would have confused matters more.