Some time ago, we fell into a tradition of taking a hike on New Years Day, if the weather is good. We skip the whole drunken party deal, opting for sore muscles instead of a sore head. Seems to work out better.
This year Apple Orchard Mountain got the nod, and by noon we were hiking down from the highest point on the Blue Ridge Parkway to Apple Orchard falls, one of the nicest in Virginia. You hike downhill along the stream, following cascades all the way, and about 1000 feet below you get to the main falls. It's hard to capture scale in photos, but the main section drops over 200 feet.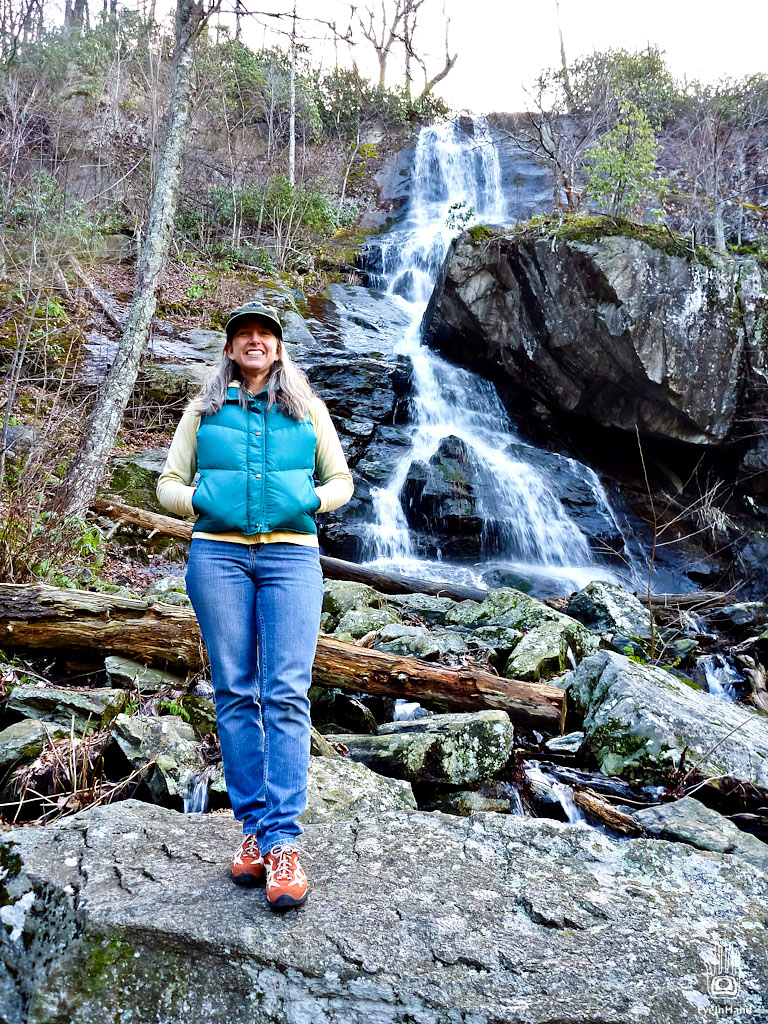 You get a little better sense of scale in a video:
The mountain itself is quite steep. From the top of the ridge you can see 3000 feet down a sheer drop to the valley floor below.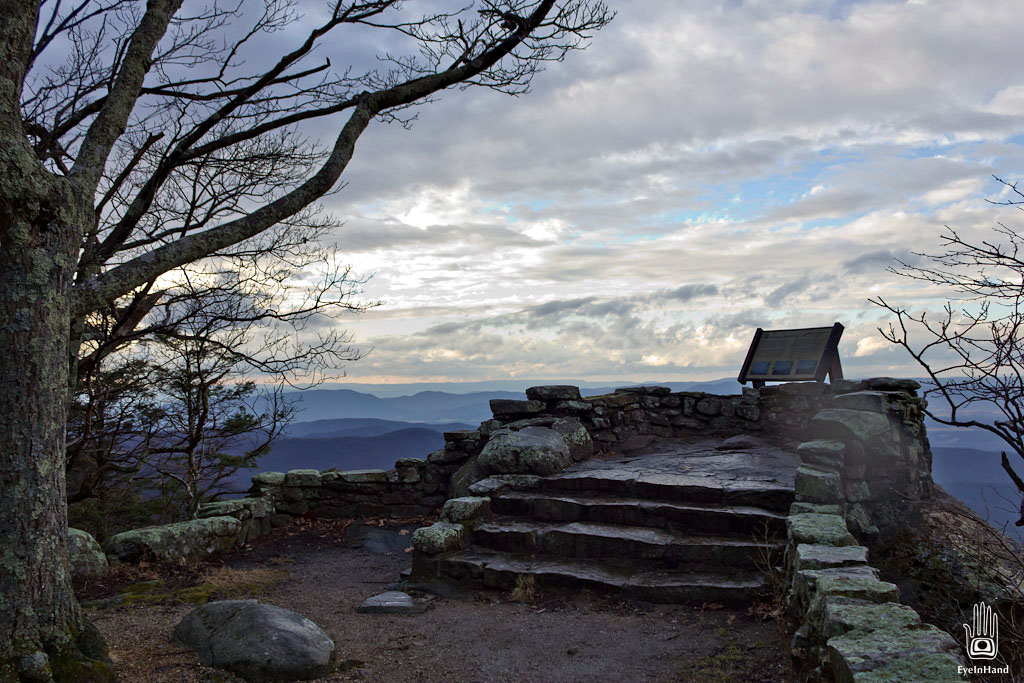 Leaving there in a sudden rain squall, we made a quick side trip, following the James River along the gorge it has cut through the mountains. Sheer stone cliffs drop steeply to the river running far below.
At the western end of the gorge is the small town of Glasgow.  I've know of this little town for decades, simply because it's so near some amazing canoe and kayaking areas, but had never seen it. Pretty spot, though not much there, other than a large dinosaur. You can get some locally made deer themed art for $10.
The day had to end, of course, with collard greens and blackeyed peas for good luck.
Here's a gallery of images, easier to click through. Oh, and Happy New Year: