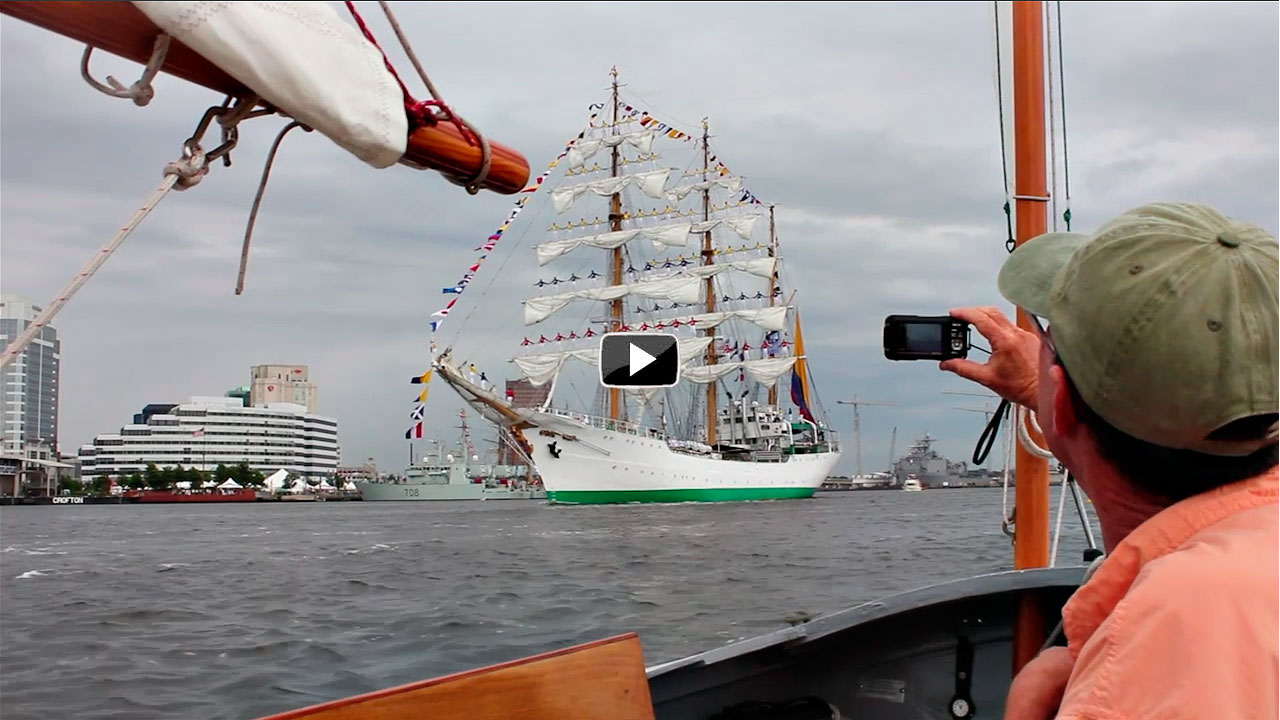 video of OpSail 2012 
Steve is near the end of a weeklong sailing trip on the sounds inside the Outer Banks of North Carolina. He's had a stretch of good weather. A short heat wave in the middle, but this time of year the water is still relatively cool. Maybe it wasn't too bad; not like it will be in another month. I told him I'd have this up by the time he got back.
This video is longer, compared to others posted, but there's very little repetition. So much was going on that morning. Constant activity, changing views, interesting conversation. Sadly, with so much going on outside the boat, there's very little to show of Spartina herself; though you do get a little sense of how roomy she is with three of us aboard. Room for six Steve?
Steve was on the Picton Castle, sailing down from New England when tornados struck Hampton. The Pride of Baltimore was in port, and suffered some damage. That was the same day I came off the Sassafras River to ride out the storm in a rickshaw, instead of at anchor. Crisscrossing the harbor, we swept past more people he knew, such as the writer/journalist Paul Clancy out in his boat for the show, other photographers, plus friends crewing on some of the ships. On the Picton Castle, as you'll hear Steve mention, is a descendent of the Bounty mutineers. Plenty of entertainment for one trip.
It was nice to meet Grace, as well, who roused herself out of bed for this far earlier than any teenager should need to on a weekend. (My daughters, for whom lunch is breakfast, wouldn't like that a bit.)