Blue Penny Quarterly – iBooks Edition 
Finished up another big project last week. This year marks the 20th Anniversary of the Blue Penny Quarterly, a digital literary magazine my friend Doug Lawson started not long after we met. We made a little splash this time with a special edition.
We've collaborated on the publication for a few years now. He does all the promotion and reading of submissions, winnowing down to four or five of the best per issue. I put it all together in a hopefully attractive package, and a downloadable format.
This time there are two formats. As before, in addition to stories there is photography and video commentaries from the authors. New is the iBooks version, which is available on the iTunes Bookstore for free. It's formatted for iPads, iPhones and even iBooks on a Mac: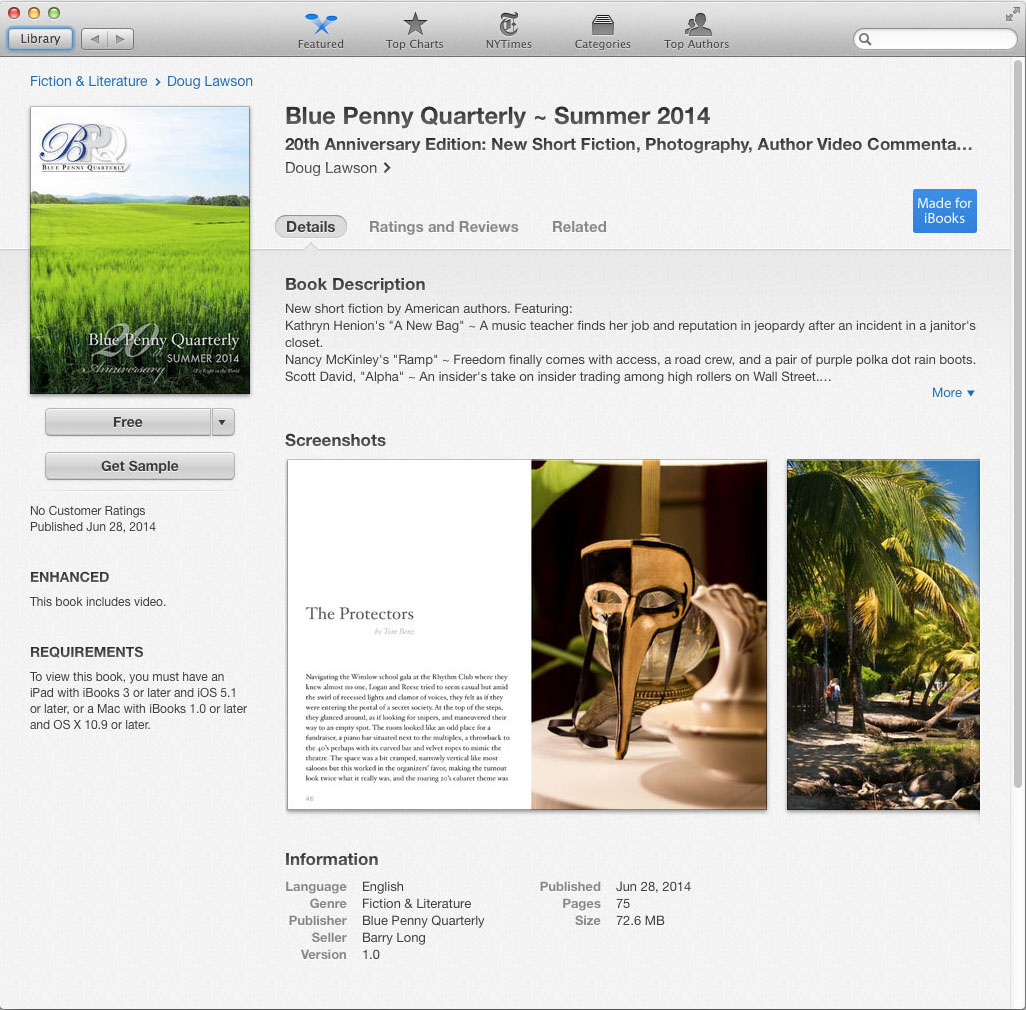 As in the past, there is also a universal PDF format, with embedded links to the videos. Both versions can be downloaded directly from the Blue Penny site here:
Blue Penny Quarterly Summer 2014 – 20th Anniversary Issue
This is something we both do in our spare time. There's no money involved, either for the writers or for us. Just something we do to provide a venue for interesting new writers, some of whom have gone on to win awards and publish novels.
If you have any interest a small submission fee for stories, please have a look. If you have a story, submit it. We would love to see it:
Submissions for Blue Penny Quarterly