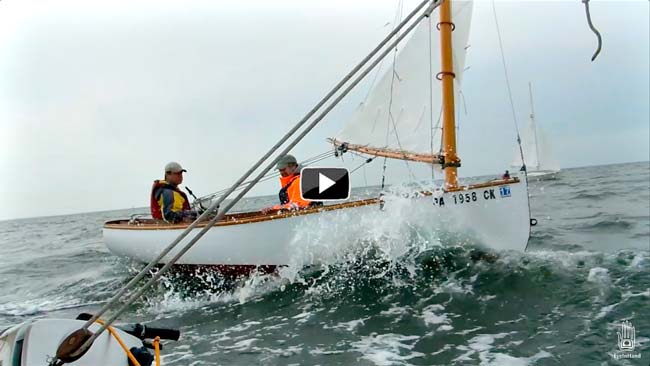 We dallied too long over lunch in Ewell. A message from home said the storm knocked out the power, and was coming our way. The radio said it was bringing rain and wind, with gusts to 30+.
Still calm on the way out, in the lee of the island. But the tide was out now, and we kept getting stuck and bumping bottom on the three mile trek out Big Thorofare. Short tacking across the narrow channel delayed us more. By the time we reached the Sound it was blowing pretty good and spitting rain.
Thanks to Kevin Brennan for the clips of Obadiah.
The companion article appears in the July 2015 issue of Small Boats Monthly, a WoodenBoat publication. A month of access to the current issue and the full archive is $2.99. You can cancel a subscription at any time.