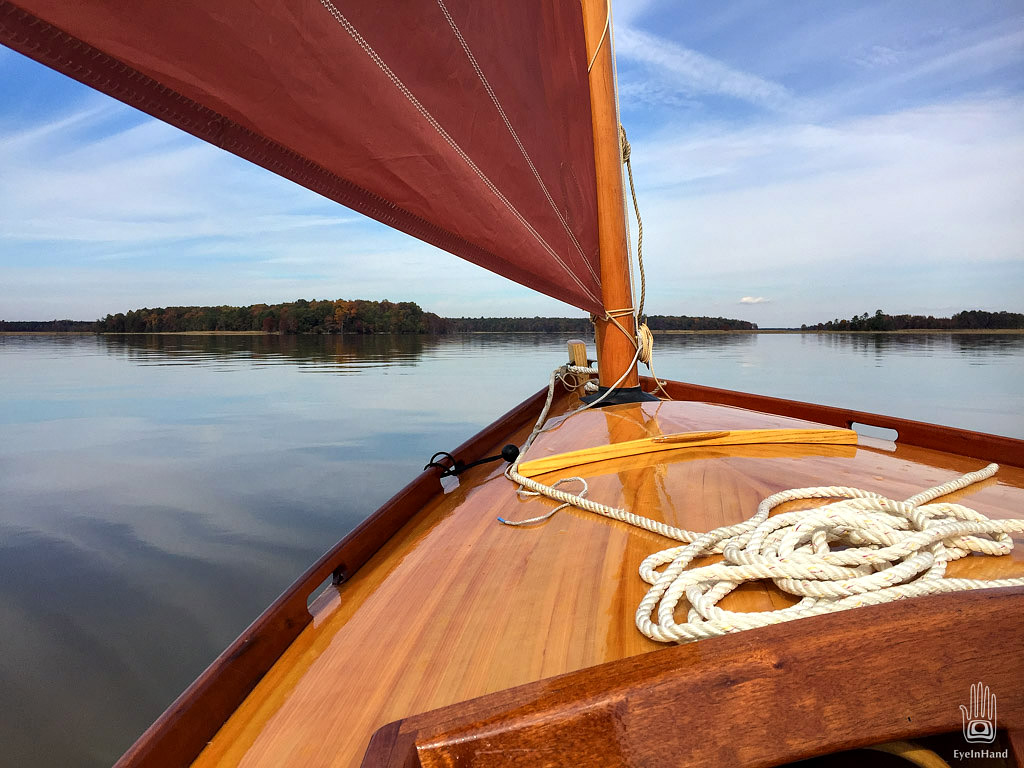 A wide, quiet bend in the river is a good place to pull into an eddy and wait for the others, let wet socks dry out, and do a little birdwatching.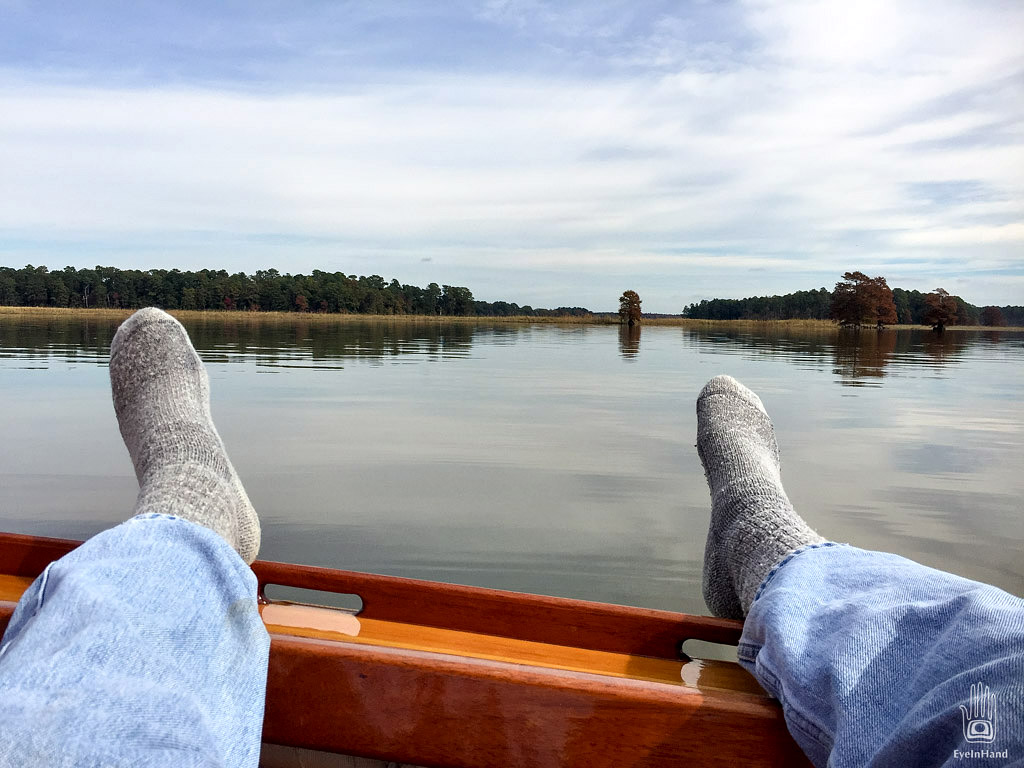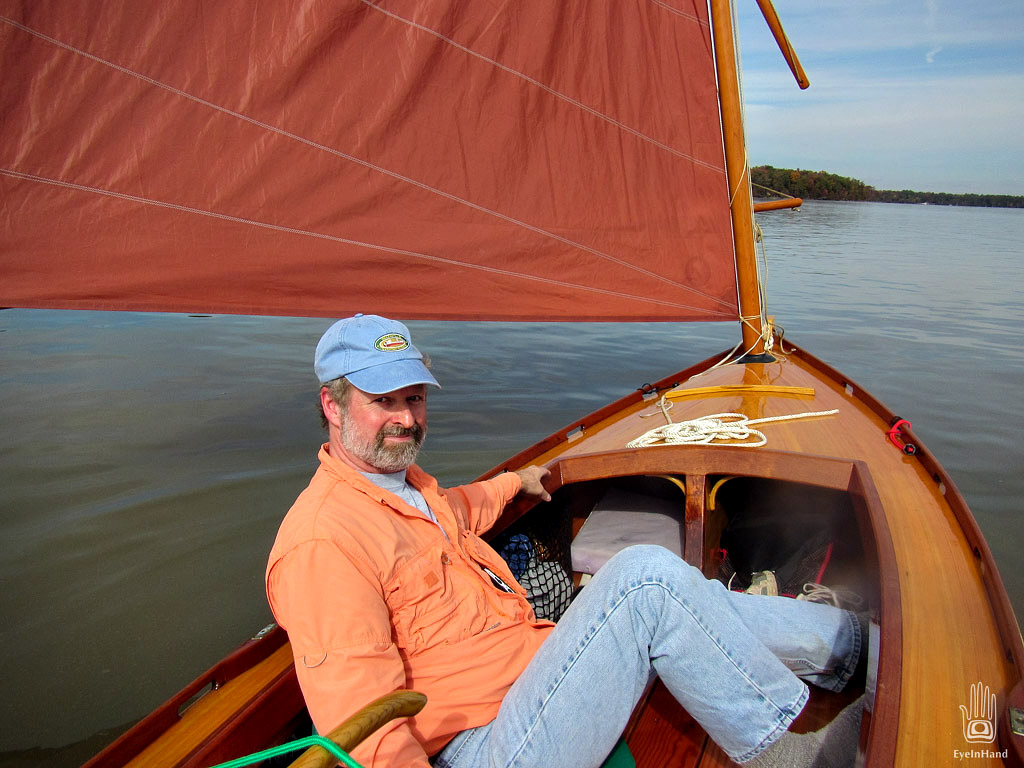 Dead trees stand way off shore in the shallows, and young cormorants roost by the hundreds in the limbs. Bald eagles overhead. The wings of ducks whistle when they pass fast and low along the river, just above mast height. A big trawler cruises by, tugging a rubber raft upstream. The channel is so narrow here, and the river so wide, it must be frustrating to be confined to such a slender path.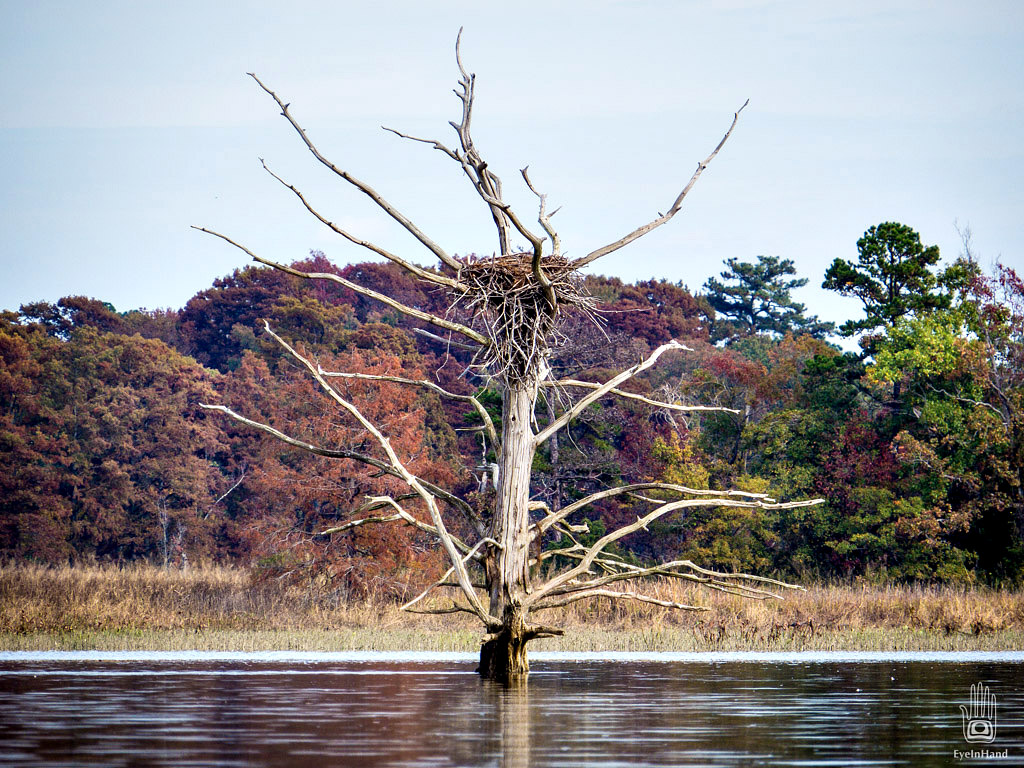 Cormorants roosting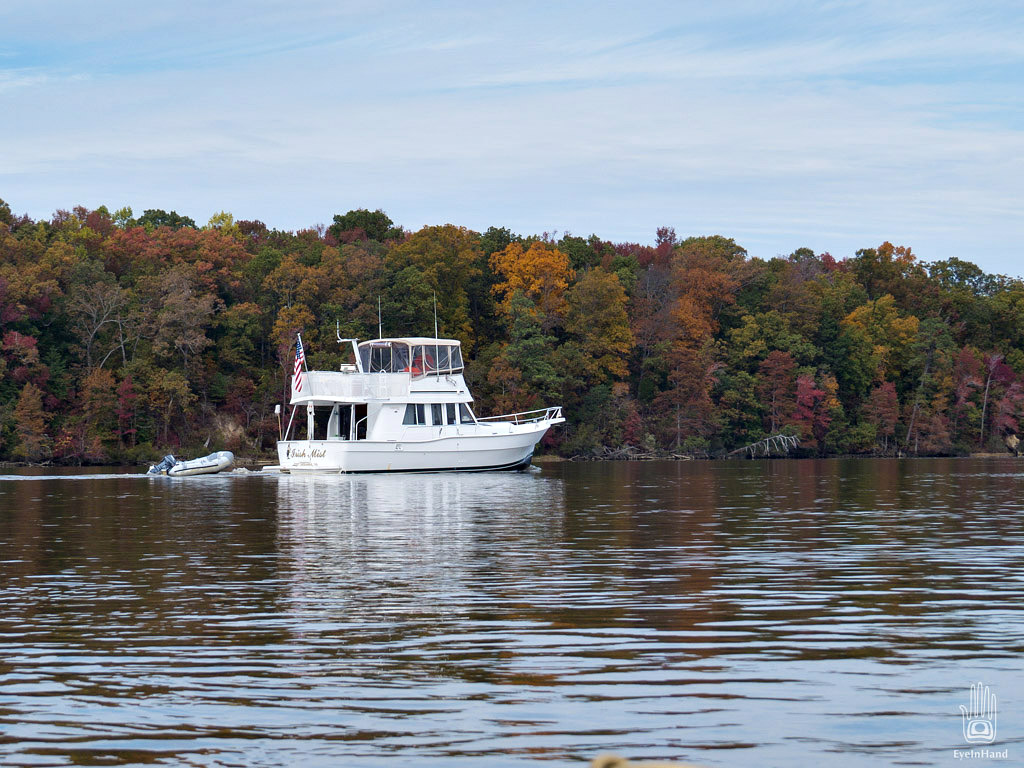 A light breeze wells up, just enough. It doesn't take long for the others to close the distance. We crisscross the river, looking for a sandy beach big enough to land for lunch.
The white sails are beautiful gliding past the dark shore, where leaves turn yellow and orange. A murmuring of Boat-tailed Grackles swirls in the treetops above the boats –landing and lifting again, the crackling calls of the flock drowns out all other sound. It's like feeding time at the zoo, near the monkey house.