Slowmo Snow
The high pitched tarp frame was a good idea. We spent Saturday evening and part of Sunday digging out. A lot of digging. Kept the woodstove going on high.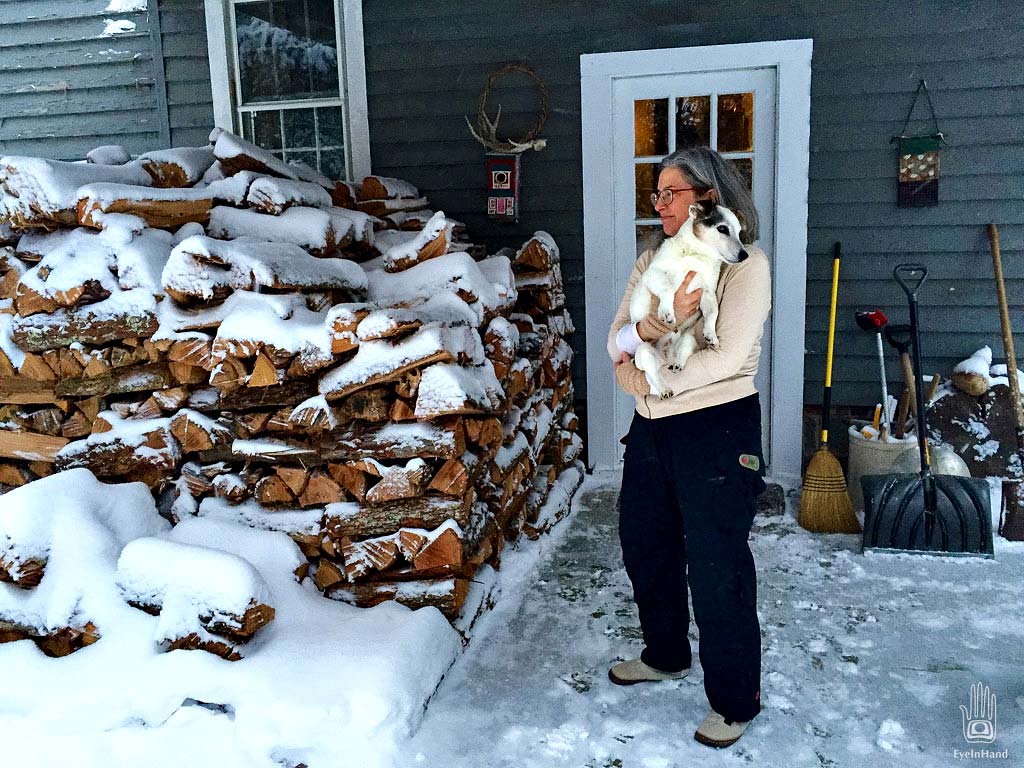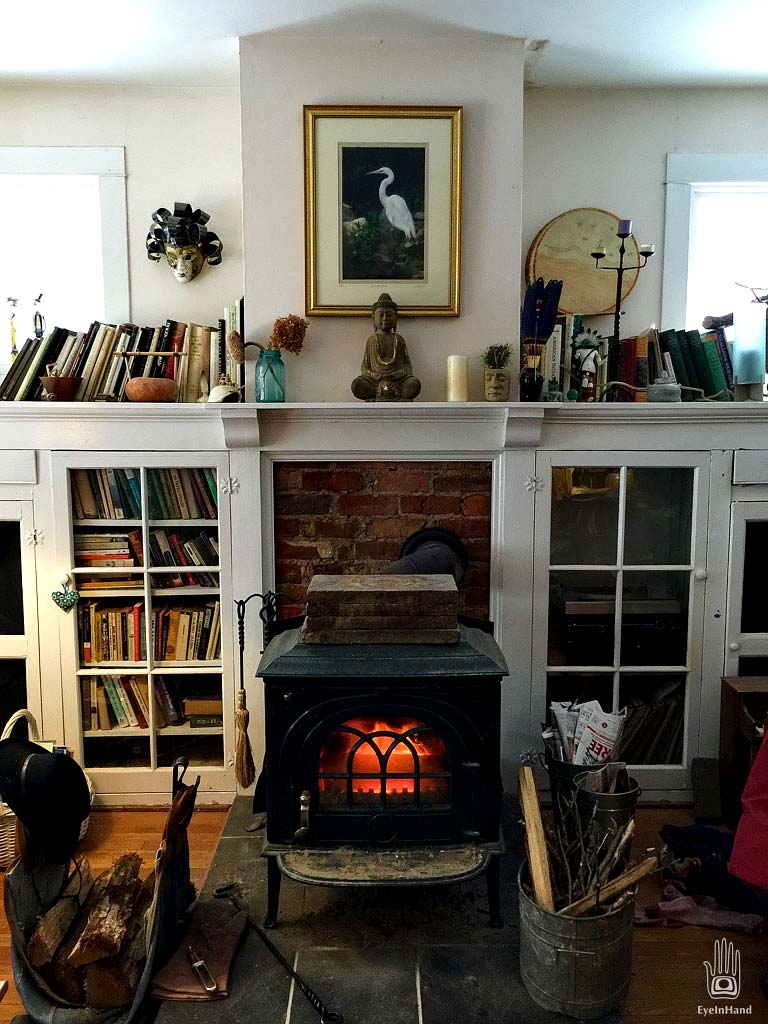 Couldn't get the cars out past the end of the driveway, so took a long walk down into town, wading through the woods in knee deep snow.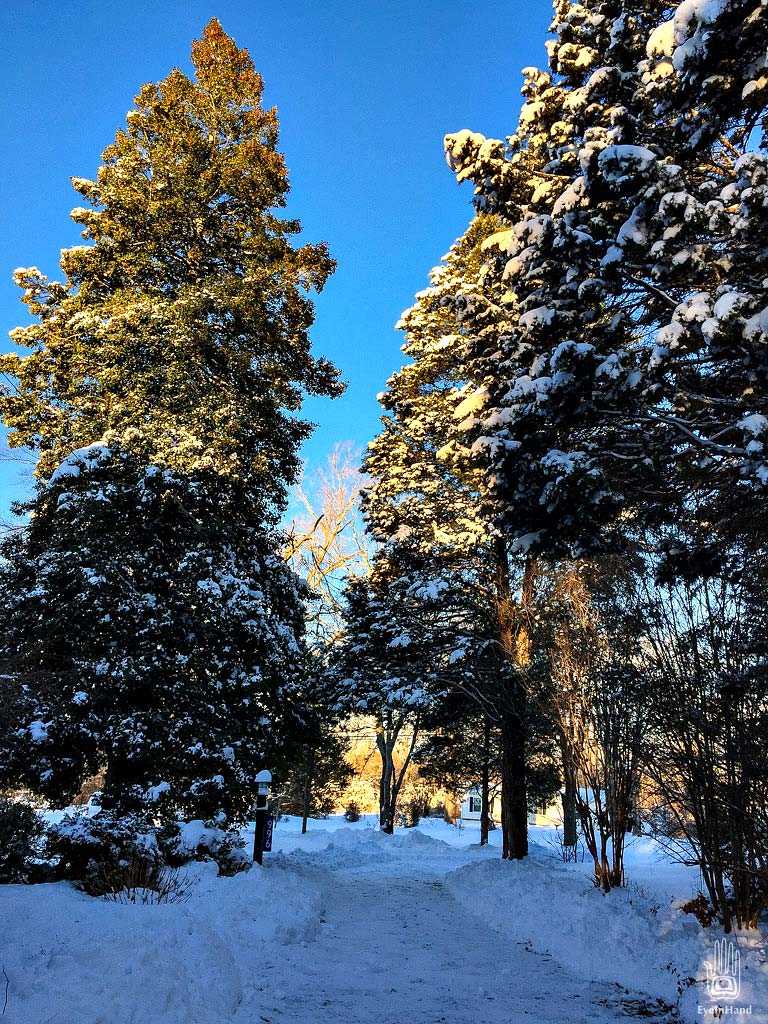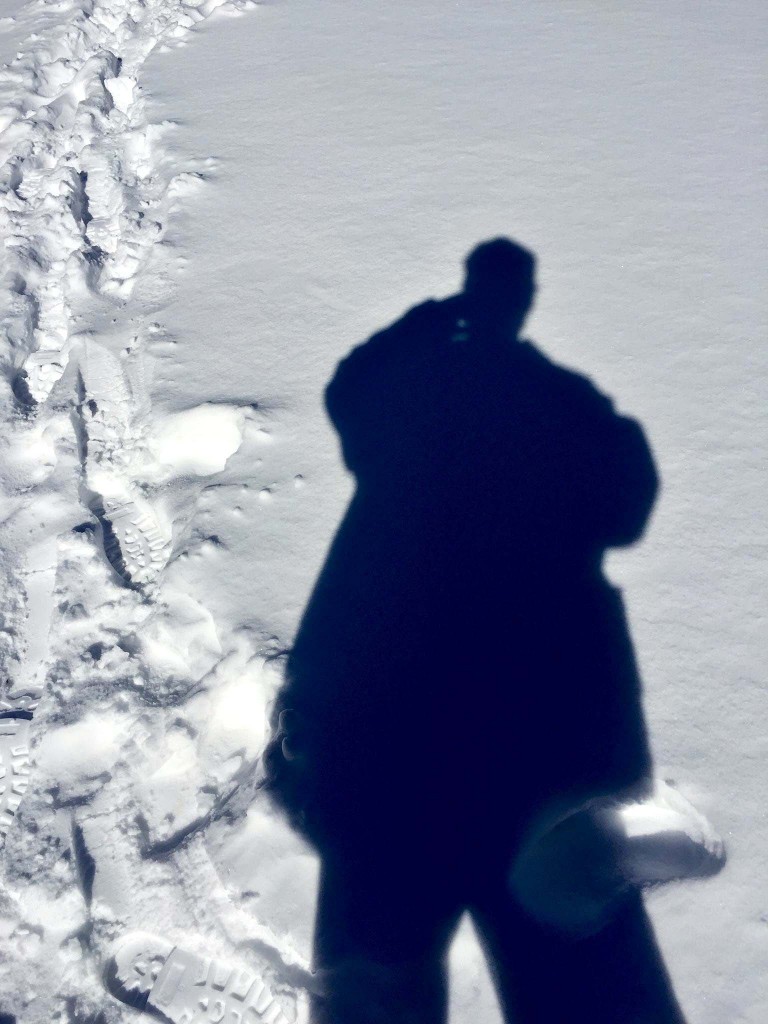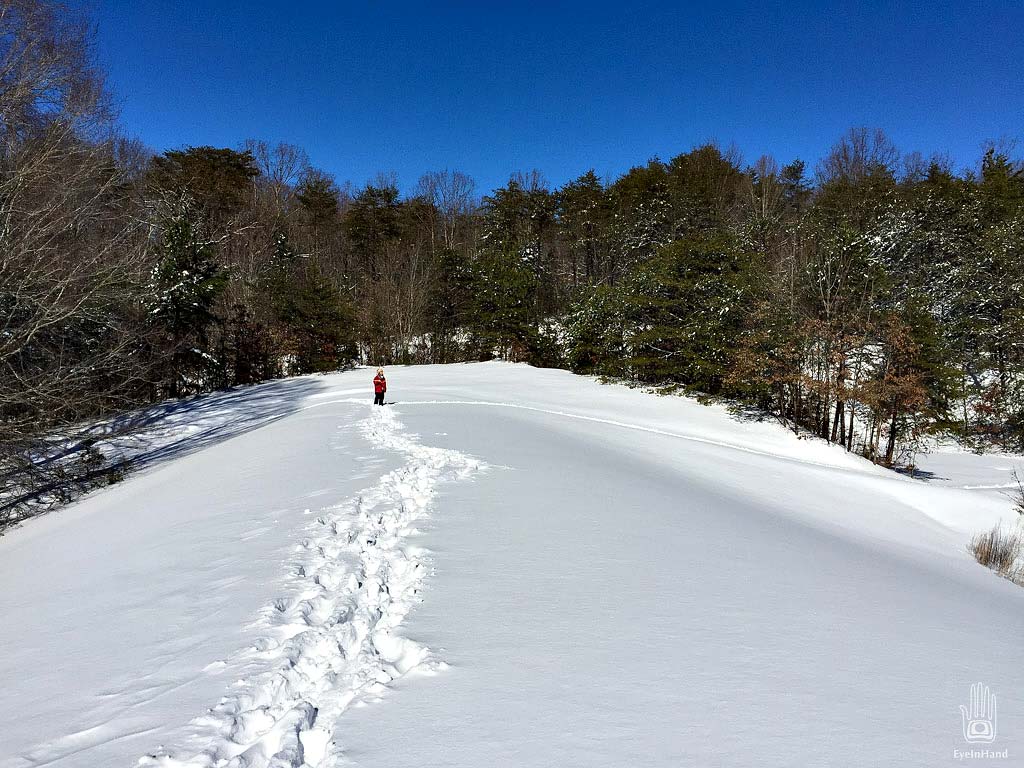 Coffee shop was open, and people were sledding on the levee.