With the passing of the Small Reach Regatta I realize I never finished the posts from Maine over a year ago. Nice to be able to go back to it now.
A light rain is falling as we pull onto the town dock to board the ferry. Attendants wave cars to park out on the wooden pier over the water. Another cautiously directs us into a small slot, the cars packed in so tight T has to get out before I back in.
There's a notable mix of vehicles: old rusty pickups, almost as old as I am, with Maine plates. Next to those a brand new Lexus or Mercedes with out of state plates. Repeat. Like much of coastal Maine, people with homes on Isle au Haut are either true year-round locals, people who make a living on or near the water, or wealthy summer people from away, their second or third homes out on the island.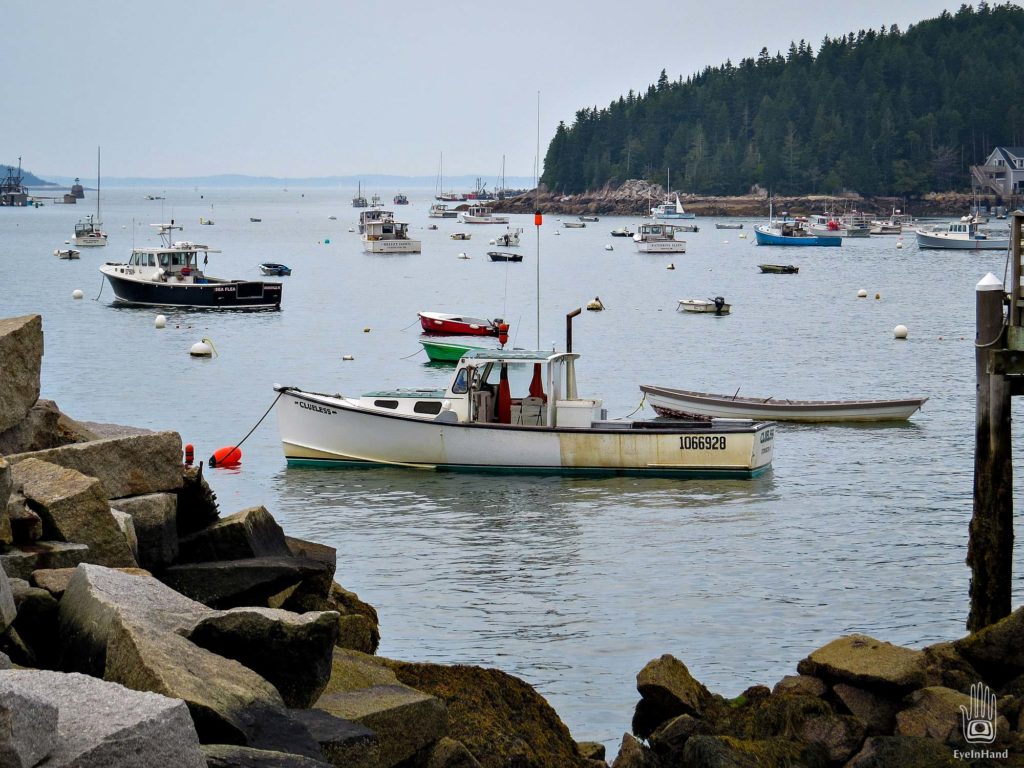 I chat with the fellow who waved us in. He's friendly but his accent seems off. Says he was born here but grew up away, a teacher. Now he comes back every summer and works odd jobs for the season to be near home, his parents aging. Says he misses it so much that he comes back every year.
We rent bikes there on the dock to take with us on the ferry. A dozen or so are arranged in a large empty warehouse once used for sorting and loading fish; it too is out over the water. We try the bikes for fit and finish, and I ride figure 8's through the big echoing space that once was bustling with people and cod and lobster. It's clean, the cement floor smooth for riding, and the walls smell faintly of fish. Light filters in through tall salt-crusted windows. Gliding in big looping circles, murmurs of conversation, rain pattering on the tin roof.
A man and his young son try out bikes, too. They are from New Jersey. I can tell it's just the two of them. There's a gentle courtesy in their manner, like they've not spent much time together. The boy calls him "Poppy". We inquire of each other's plans:  "Are you going to the National Park at the far end? Does the road go all the way through? Will you ride all the way around?" It is a long way around the whole island for a small person. I don't think T and I will make it that far, and wonder if his young son will.
To describe the vessel to Isle au Haut as "a ferry" would be misleading. The method of conveyance is a large lobster boat. Called Mink, she is mostly clean, but otherwise indistinguishable from hundreds of other lobster boats in the harbor. Instead of hauling lobster pots, this one hauls people, and everything needed to sustain them . . . and also the US Mail. If it were not for the government postal contract – come sleet, or snow, or storm of night – this ferry, and quite possibly the whole community of Isle au Haut, might no longer exist. It makes the trip twice daily each way, year round. Except Sundays and some holidays, when a single round trip may be scheduled, weather permitting.
Cargo is loaded on board before passengers. The crew stacks our bikes on top of the wheelhouse. I note they aren't lashed down and take that as a good sign. Bags and boxes and suitcases are carried down the gangway and stowed in the cabin. Then people are invited to board, the lines are slipped and we're away.
In the center of the cabin are piled bags of groceries, fresh produce, coolers containing meats and perishables, wine, paints and varnish, a portable band saw, a guitar. On top of the wheel house, in addition to the bikes, are now wood planks and two kayaks.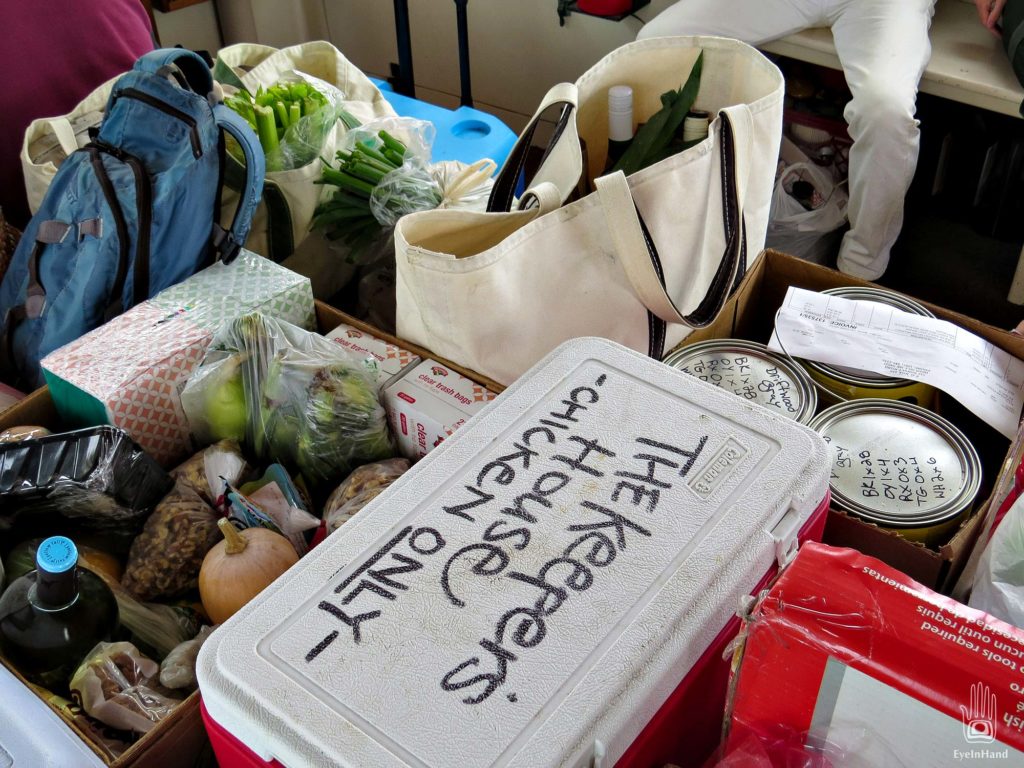 Most of the people on board, passengers and crew, seem to know each other, or at least know of each other, even the "Summer People." The same ones have been making this passage for years, going to family places, riding this same ferry with the same crew often for generations. Others appear to be full time residents. Only a handful are visitors like us.
Isle au Haut – pronounced eye-la-ho – is one of the few remaining islands with permanent residents. Though Maine has some 2000-3000 named islands (depending on how you define an island), only about 15 are inhabited year round. A third of those, the larger ones like Deer Isle, are connected by bridges to the mainland, making them effectively islands in name only. Inhabited by Europeans for hundreds of years, and Native Americans long before that, Isle au Haut, Swan Island, Vinalhaven, The Cranberries, Frenchboro, and Manitincus are a true islands, accessible only by boat.
The name Isle au Haut means High Island, and we can see the hump of its highest hill, blued by distance and rain, as the boat curls through the mooring field and across the harbor. The sky is lifting as we pass the granite quarry on Deer Isle, then turn and follow a path cleared through an unending congregation of lobster buoys. The path leads all the way to the island like the aisle of a church.