I'm 58 at this writing. I can brag about my daughters.
Our trip to California this summer was for Amanda's wedding to Scott. Was a great trip and a really fun wedding. We're happy for both of them. Amanda started out teaching the kids of migrant farm workers for AmeriCorps, living in a cinder block room next to the strawberry fields. They're now living in the Philippines, a teacher and a guidance counselor.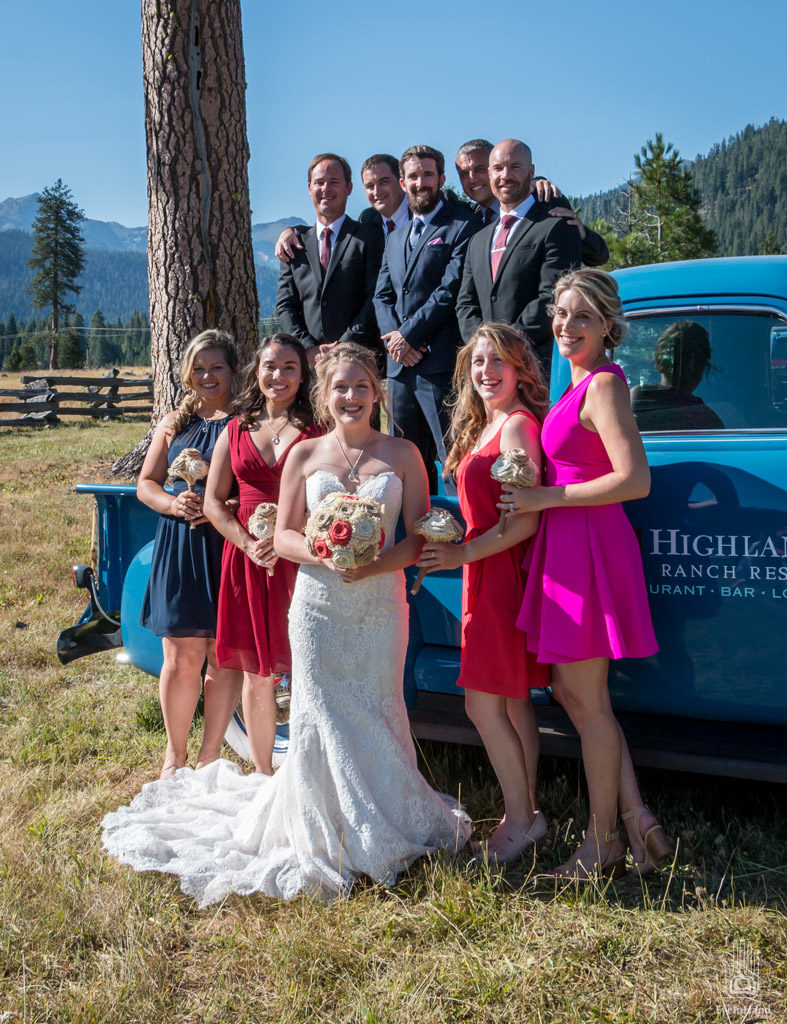 On the drive to the venue – next to Lassen National Park, 20 miles from the nearest town – we got a text from Amanda saying "Call me when you get to the fire trucks!" This is not a good thing. Especially in California.
The weekend before, Amanda's wedding planner got married herself. She had to rush the minister to perform the rights before the guests arrived. A wildfire was bearing down on them, and forced them all to evacuate. So it seemed like we were gearing up for a repeat.
A crew was there with trucks and flashing lights, and helicopters that emptied out the pond at the ranch where the wedding was held, to dump on the fire across the street. No more pond, but no more fire. Fair enough.
Emily was right in the middle of it. She's been working on fire crews in Oregon on the weekends for years. She actually had her gear in the truck, along with her bride's maid's dress.
Back in Oregon she's been working a lot of weekends as a woodlands firefighter. Last week she sent these video clips from where they were cutting a fire break and setting a back burn.
It seems the whole western side of North America is on fire this summer. Just so happens the last crew she was on was all young women.
Somehow this is news, which I guess is nice.
https://katu.com/news/local/all-women-crew-battle-memaloose-2-fire-near-mosier
What was news to us was that Emily, at 5 feet tall and 110 pounds, beat out all the men on her certification test carrying 80 pounds of gear on a forced march. The other women on the crew had to do something comparable.
During Amanda's ceremony, smoke still lingered on the surrounding peaks. Days later, the big Carr fire exploded to the west at Redding. She and Scott sent photos from their first day back in Manilla, of flooding from a typhoon.
I raised two fearless daughters.