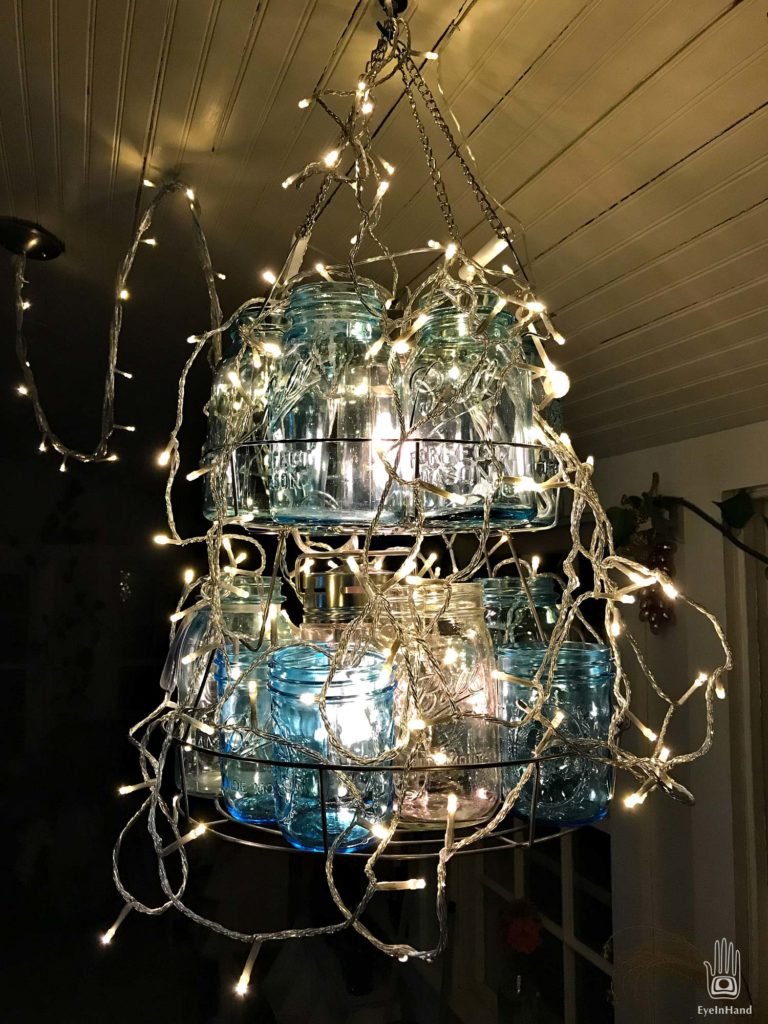 Once the new kitchen started to take shape, the old swag light in the sun room really looked out of place. Cleaning out the basement, I came across the box of antique mason jars that held flowers at our wedding. Our anniversary was coming up, so it seemed a shame to throw them away.
Instead, I decided to surprise T with a new light, one that would remind us of that hot July day on the farm 19 years ago.
The jars are suspended in canning racks. There are mason jar fixtures in the center that are on dimmers. The whole thing is nested in LED string lights that turn on separately and add a nice glow.
Makes us smile when they come on in the evening.