Added another coat of paint to deck and hull in the evenings earlier this week so it would dry by the weekend.
Friday night, I made a rough wishbone with marine ply from Dave, added some oak trim molding to beef up the edge, and joined the two sides with a riding "pommel" made of hardwood scrap from my shop. It was glued, parts clamped together, and the whole thing screwed in place, the pieces slightly oversize.
Saturday morning the glue was set well enough to trim off the excess wood and sand smooth, then varnish.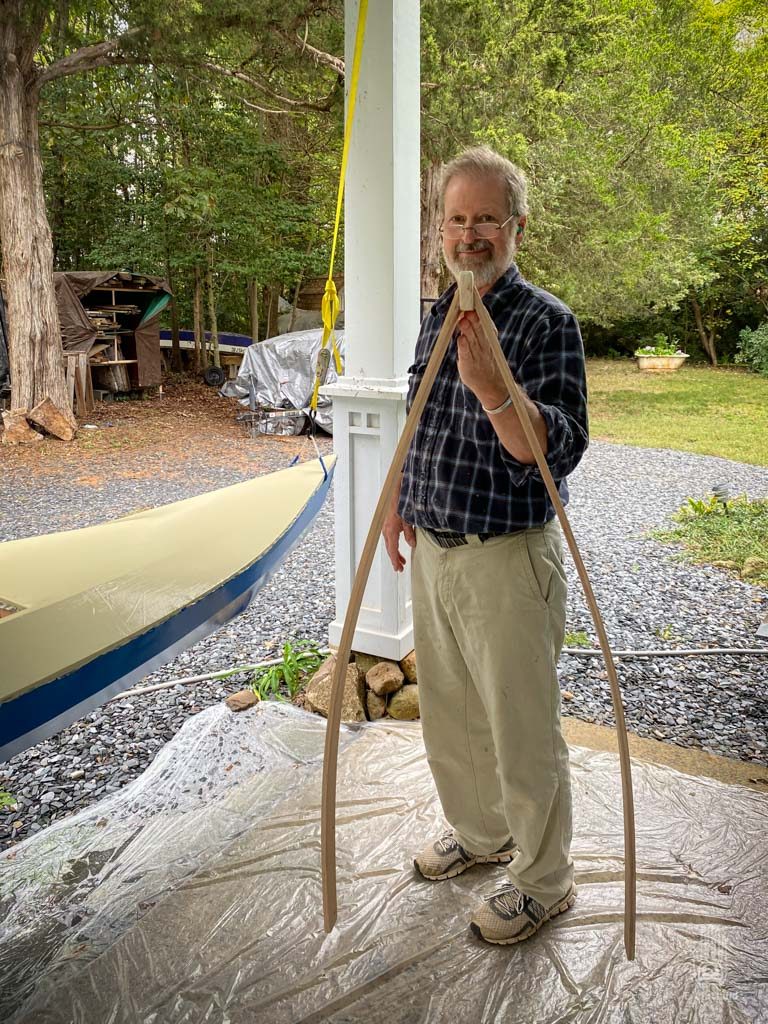 I've been trying out a water based polyurethane. I don't know how well it will hold up, but it sure is easy to use. Dries to touch in a half hour, and can recoat in two. So while I worked on the rub rails I could take a break to give it a light sanding and another coat. By the end of the day it was done and ready to attach. Just screwed back in place.
The rub rails were pretty easy, just a lot of countersink drilling and screws. Pre-varnished before attaching. Straps help when you only have two hands.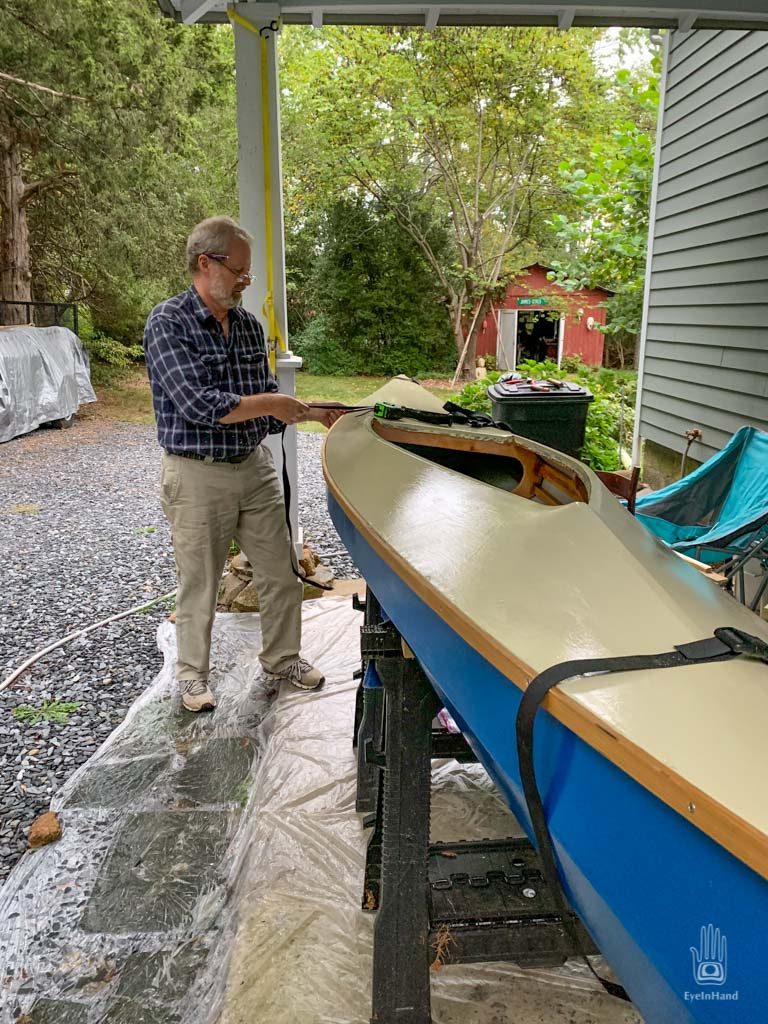 By Saturday night, it was ready for a splash.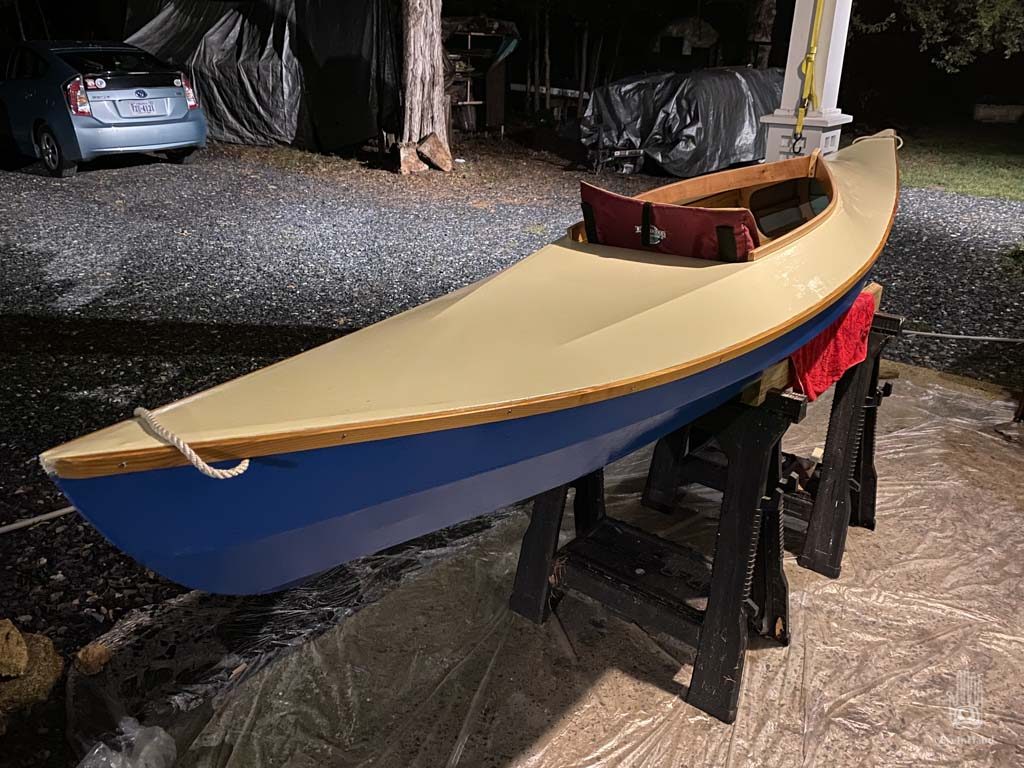 The only thing missing is a small piece of plywood coaming for the back of the cockpit. I must have left that over at Dave's shop. I'll see if he has a scrap I can use.
The folding canoe seats we already had seem to fit well. They strap down under the floorboards. Should be a welcome bit of padding for back and bottom. Maybe that and a life jacket will be enough for comfy recline.
I have material to add bungie gear straps to the fore and aft decks, but may wait until we try it out first.
#skinonframekayak #handmade #woodenboat #eyeinhand