The fog and clouds cleared off for an afternoon of sunshine and light breezes. Enough for a second leisurely sail.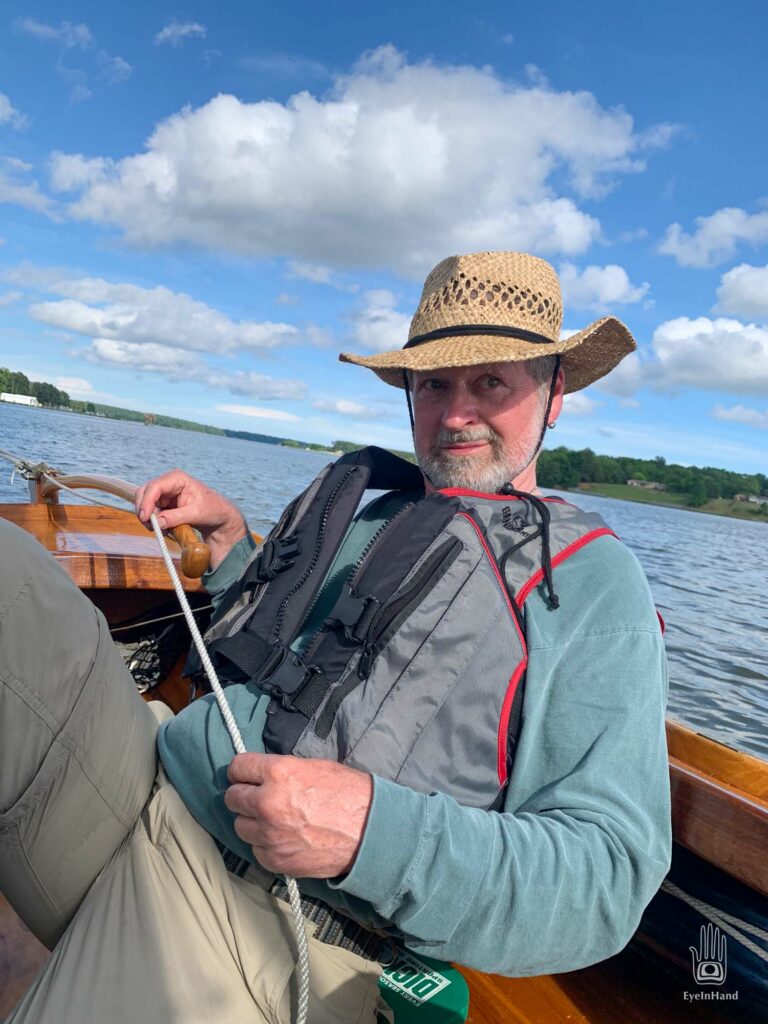 Saturday Supper is always a big pot luck. Lots of great food spread out under the sycamore trees. Dennis and I picked up four dozen local briny oysters to share, and spent most of the evening shucking and jiving and telling stories over beer, lasting past dark when the feast moved around a fire and went late into the night.
Overnight a big rainstorm came through, but was clear again by morning, and too windy to sail. Blowing hard again out of the north. Enough to dry out the tents and gear in time to pack up. Which worked up our appetites again. Vera shares my love of soft crabs and made a few calls around Urbanna. We were in luck, they were in season and we were now on a joint mission to procure a traditional Chesapeake Sunday Brunch.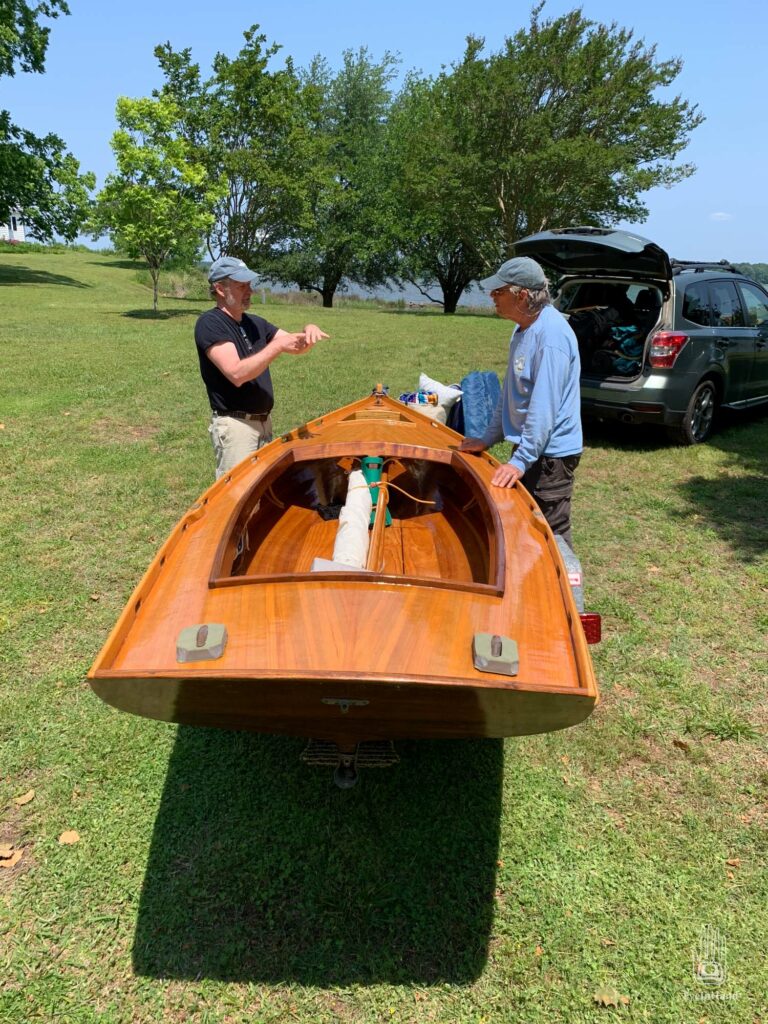 The Church Crowd beat us to our usual spot, the Virginia Cafe, and the ladies in big flowered hats snapped up the last ones. Next door was sold out, too. But local knowledge goes a long way, and soon we were off down backroads to a working seafood dock with an open air kitchen attached. Success! Fried Soft Crab Hoagies, fresh local flounder with mango chutney tacos, hush puppies, and iced tea.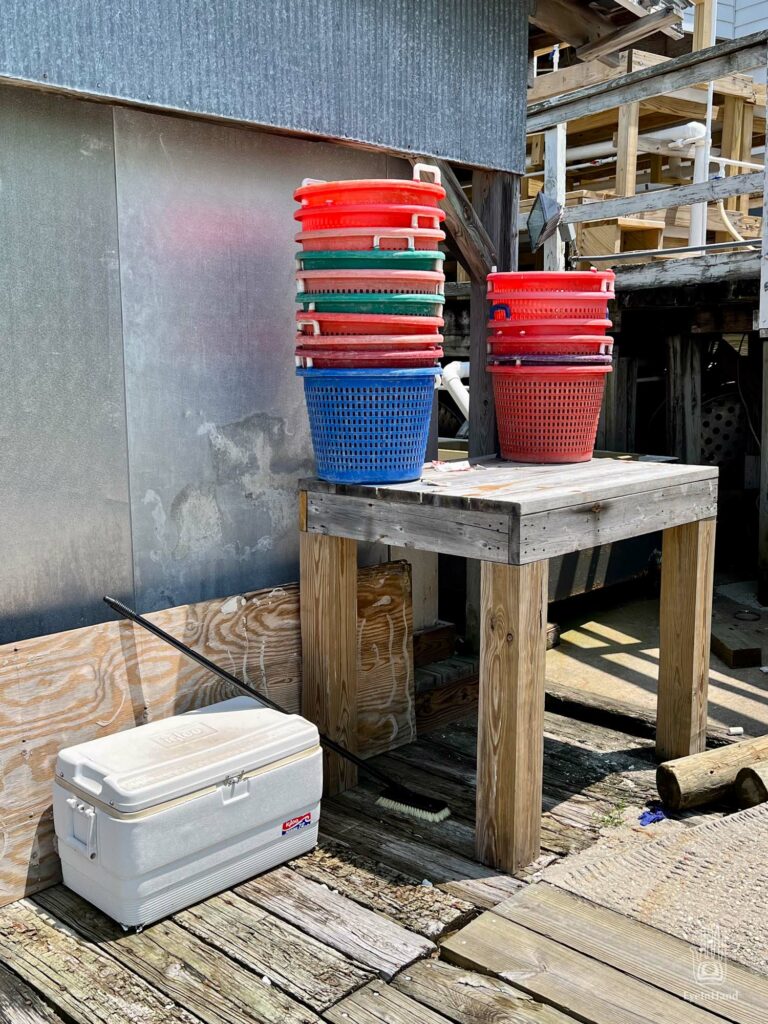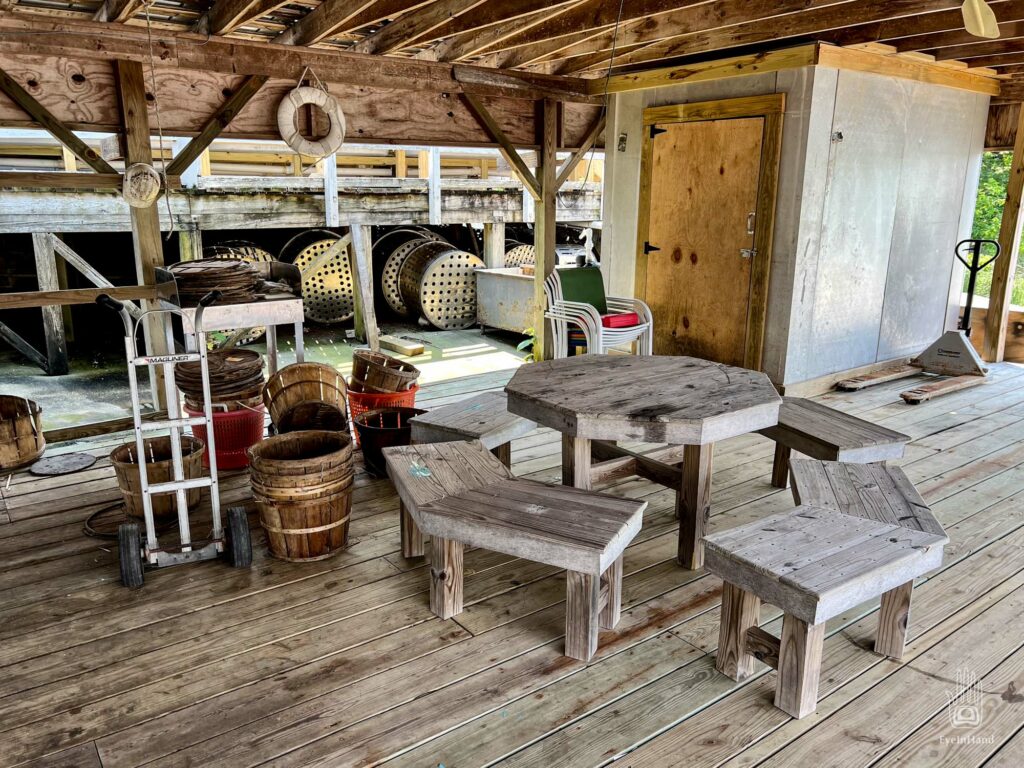 Another great trip. So glad to be back on the water again.