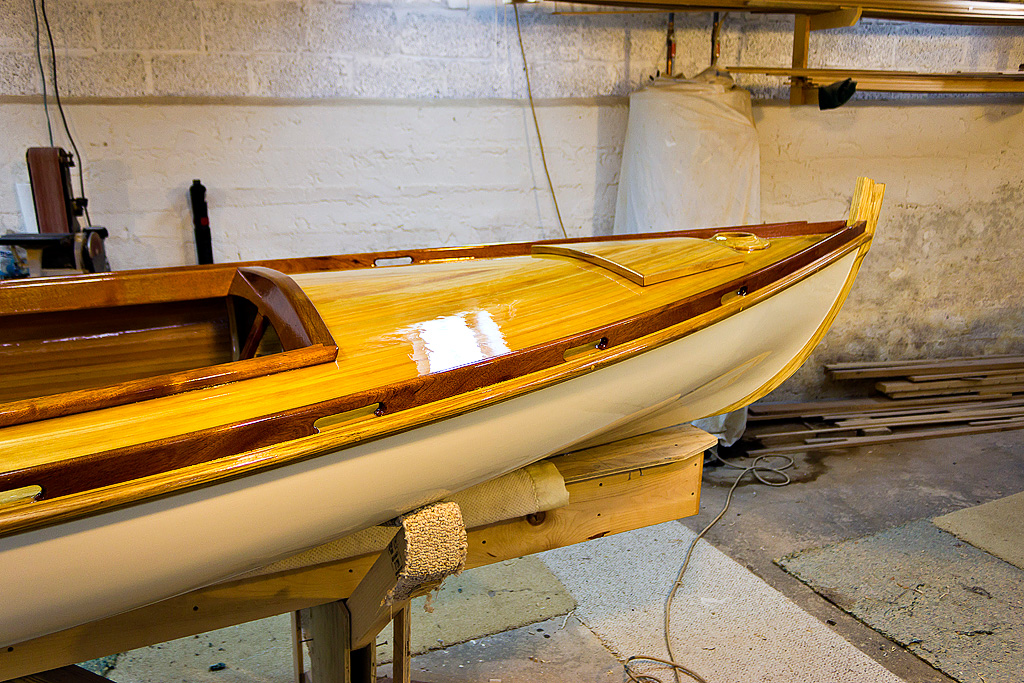 Doug helped me flip the boats while he was here so he could see them right side up. That gave me access to all the parts that still needed a last coat of varnish (this year).
The Decks and Coamings now have three coats, the Rails have two. I also got two coats on the Tillers and, finally, two coats on the Hatch Covers. Now they match the Decks, and for the first time you can see how the finished topsides will look with all matching woods and colors. Very nice, I think.
Working strenuously on the hardware now. More on that soon.