Weather was challenging this year. Friday was beautiful, but Small Craft Warnings were up all day Saturday and Sunday – cold, blowing hard, and raining.
We took both boats, but only got one launched. Caesura had her first dip in the water, and we took several great sails in her. Then things got a bit out of our league for untested gear.
We opted out of the race on Saturday, and it's a good thing. There were at least three collisions – two with significant damage, and one dismasting. Sunday was not much better, so many people packed up and left early for warm and dry places.
It was a great trip, even so. Always good to see old friends again. And all the beautiful boats. Aeon, who never got off the trailer in the display area, took First Place in the Traditional Design/Modern Construction category, which gave us all reason to celebrate.
We're definitely looking forward to next year.
Too many photos to post to the blog, but a full gallery can be found at:
Here's a little taste: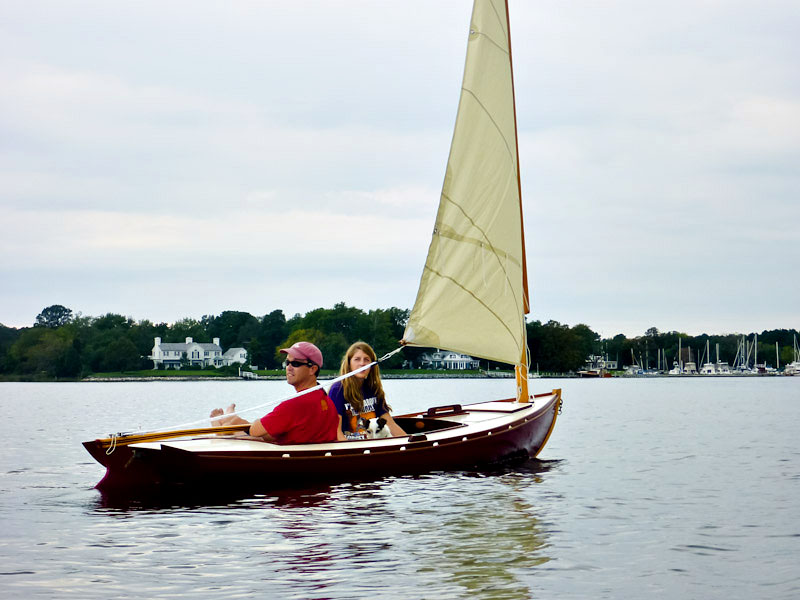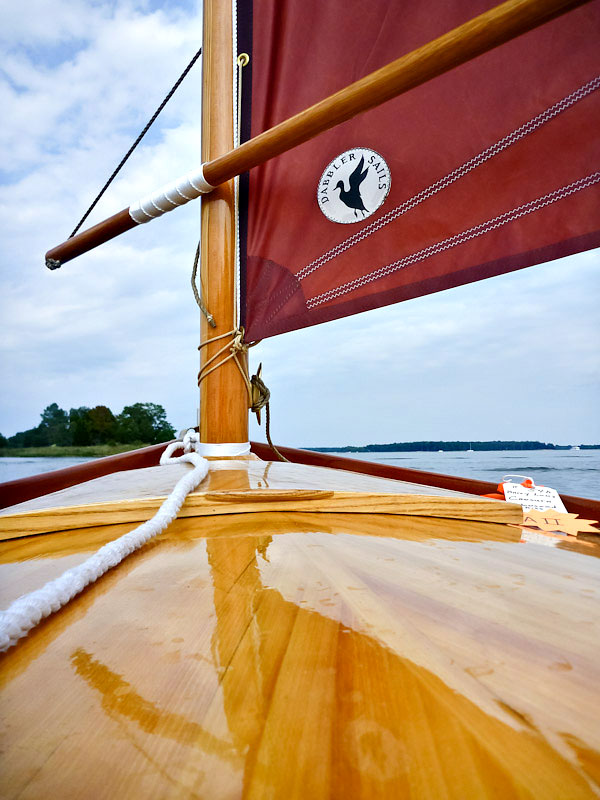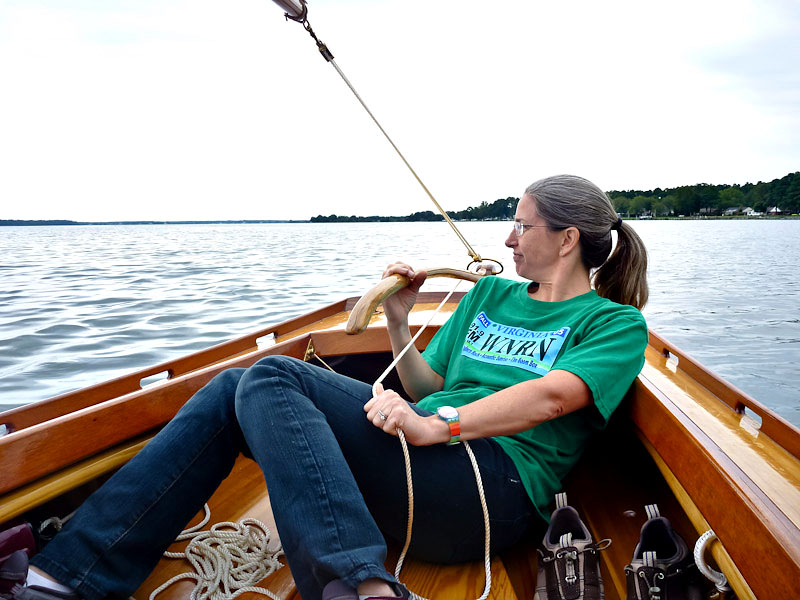 Other folks have already sent me better photos of us sailing than we could take; though Amanda, who didn't get to sail this time, got several good ones:
And from Tony Thatcher:
Tony's full gallery is here:
And these from Ned Asplundh: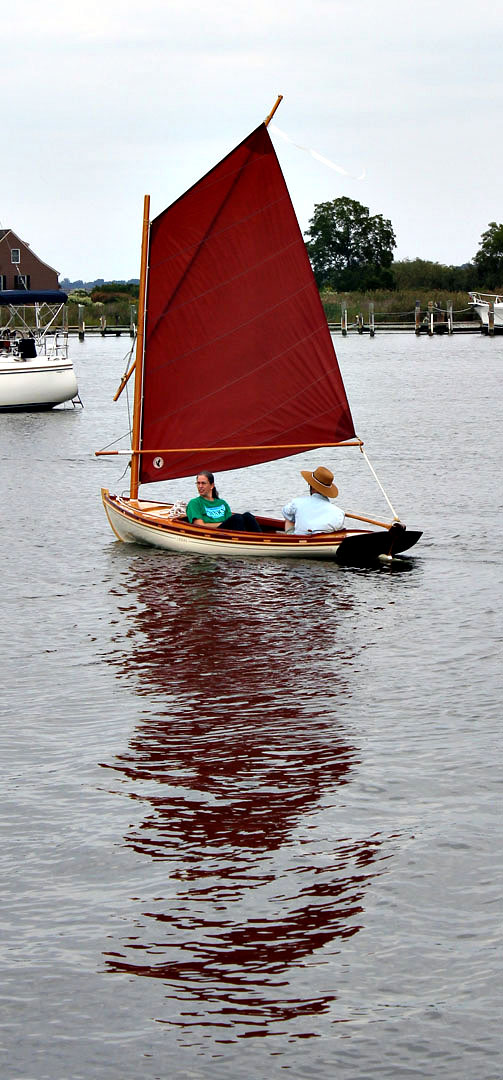 I'll have video ready to post in a couple of days.