Mystic Whaler in Baltimore Harbor
Still going through all the photos and video. Will take another day or two to get the whole gallery up, and a few more for the video, but I'll post some favorites in these daily logs. Got some very nice shots, and it was a great trip. A lot of adventure got packed into a few days, and it started in Baltimore.
This is the 22nd annual running of the race, so it's like a homecoming for the captains and crews. Many arrive days in advance, tying up at docks along the Harbor, and you find them scattered through pubs and restaurants in the old part of town. Usually singing.
Kevin Brennan helped tremendously with logistics – I was able to leave a car outside the city for the week, and he took me into town to rendevous with the boat (thanks Kevin!). Quintessence was already at the dock with Paul Gray, the owner and skipper, and Jay Irwin, his First Mate, along with a smattering of crew, including Mike Wick. There were also some guests along for the Parade of Sail around the Inner Harbor in afternoon. Pete Peters was there to provide musical accompaniment.
Fog gave way to pouring rain just in time for the Parade, and would portend more challenging weather for the rest of the week. But these are people accustomed to adverse weather, and it set the scene for some interesting photos. The fact that few city dwellers made the effort to come out and see the ships – a few waved from the comfort of bars and awnings – did little to dampen the spirits of those on board. Everyone was just glad to be sailing, and the sight of 19th Century ships against the backdrop of a modern city was really striking.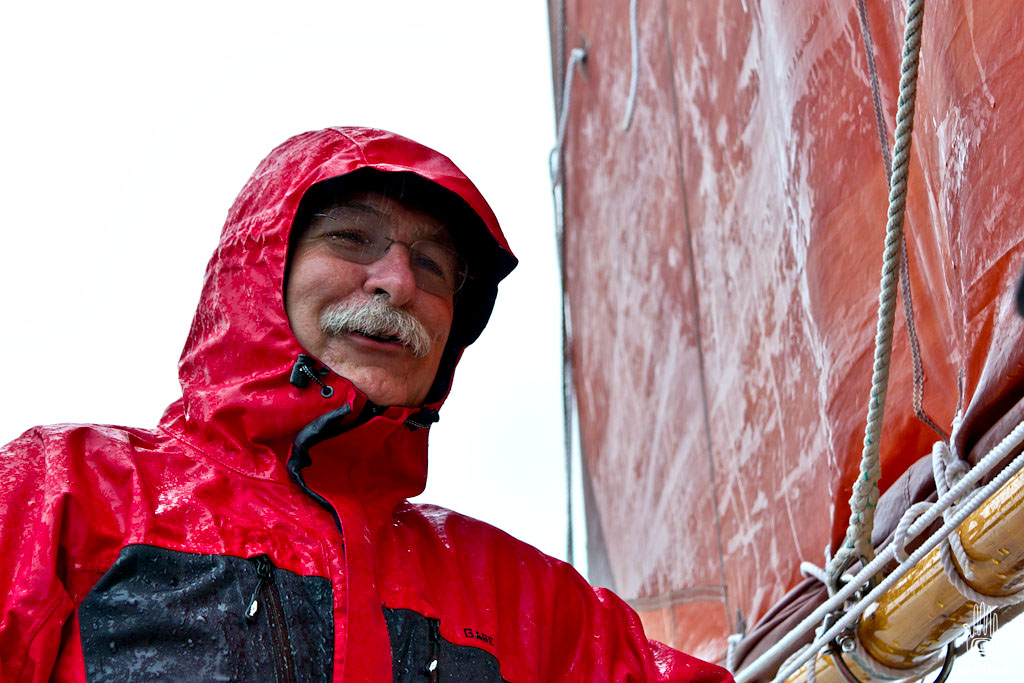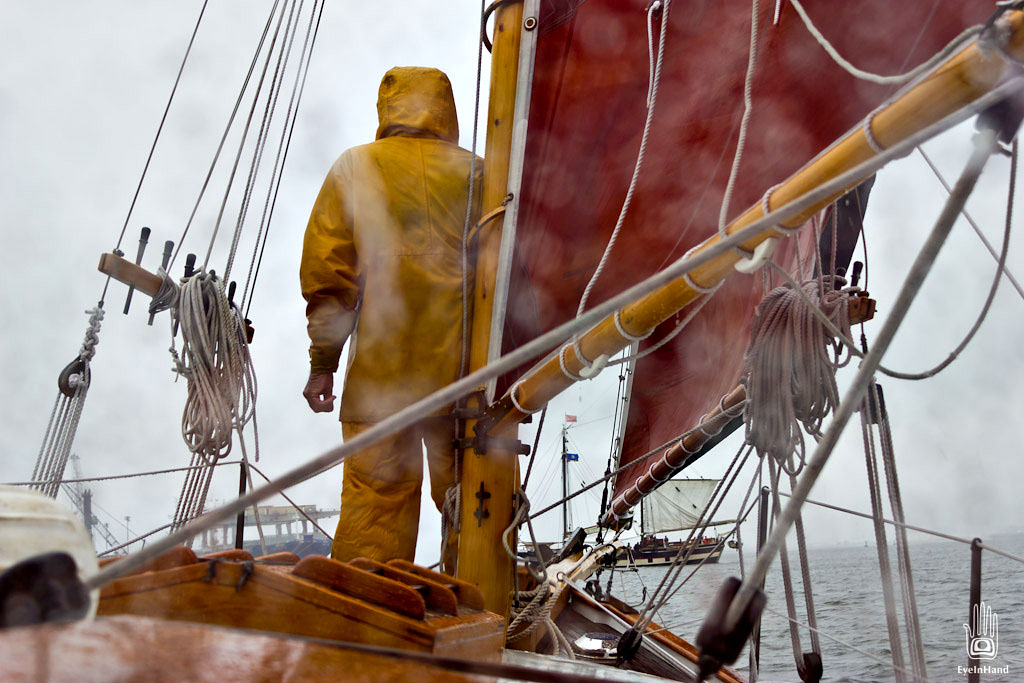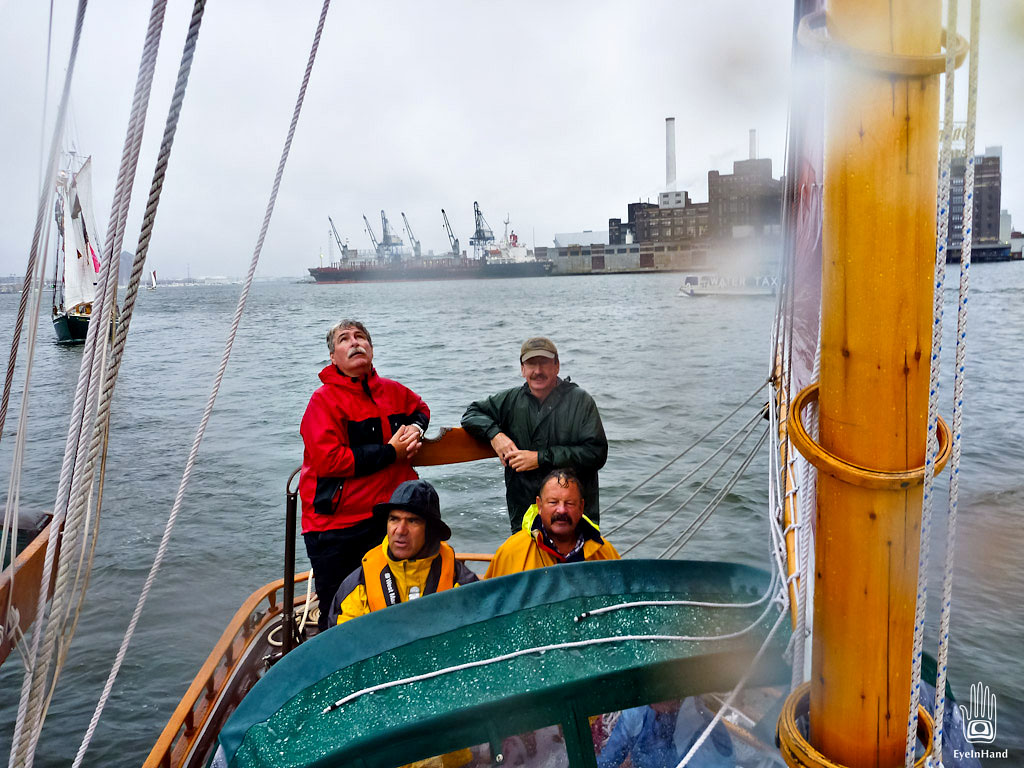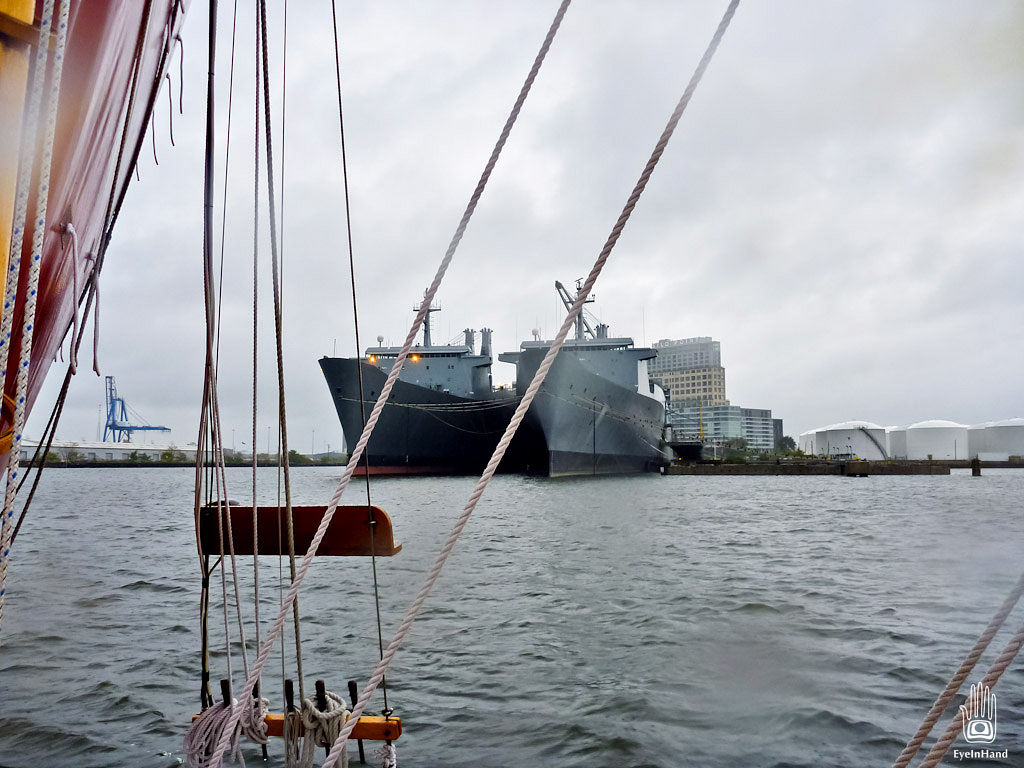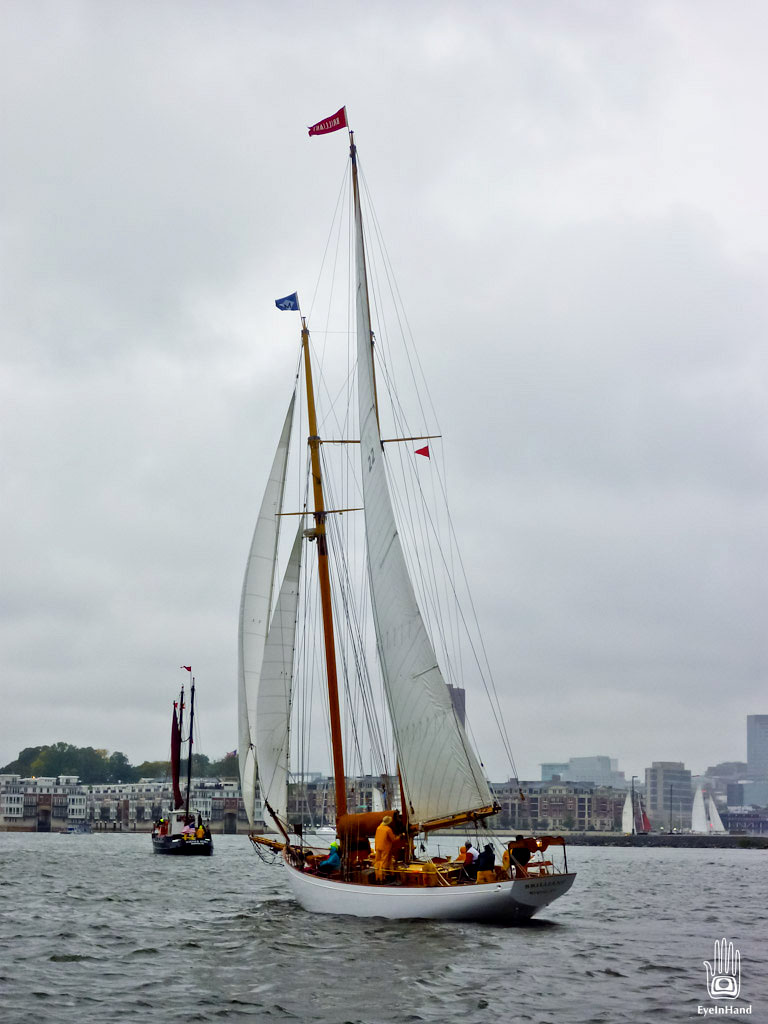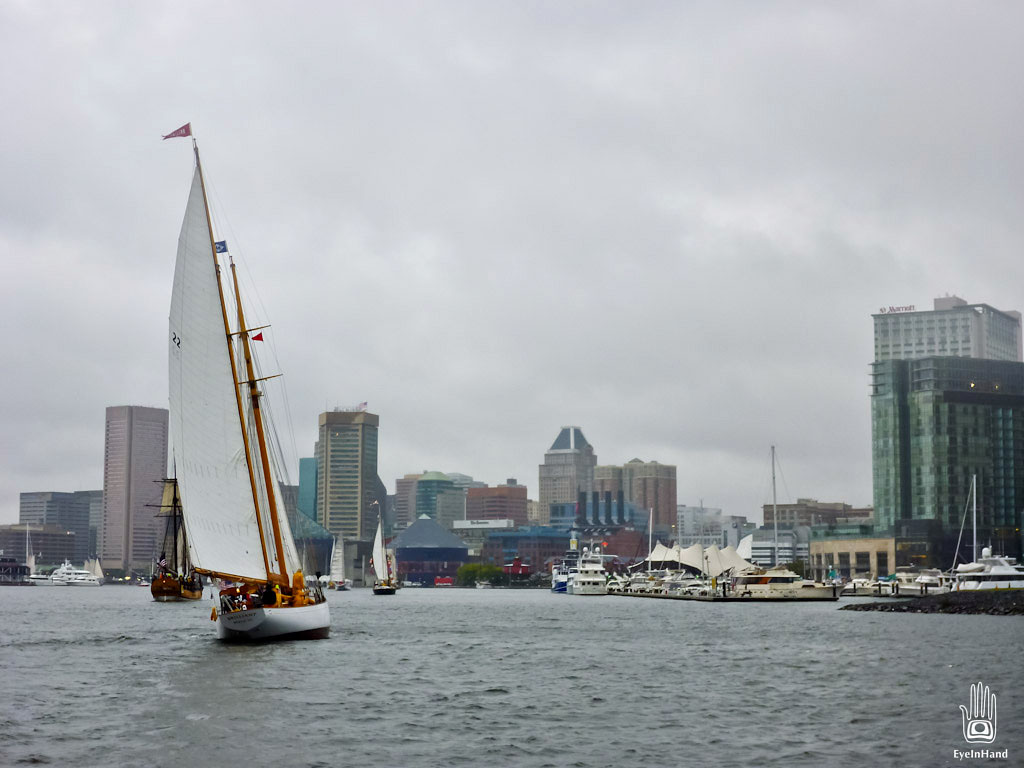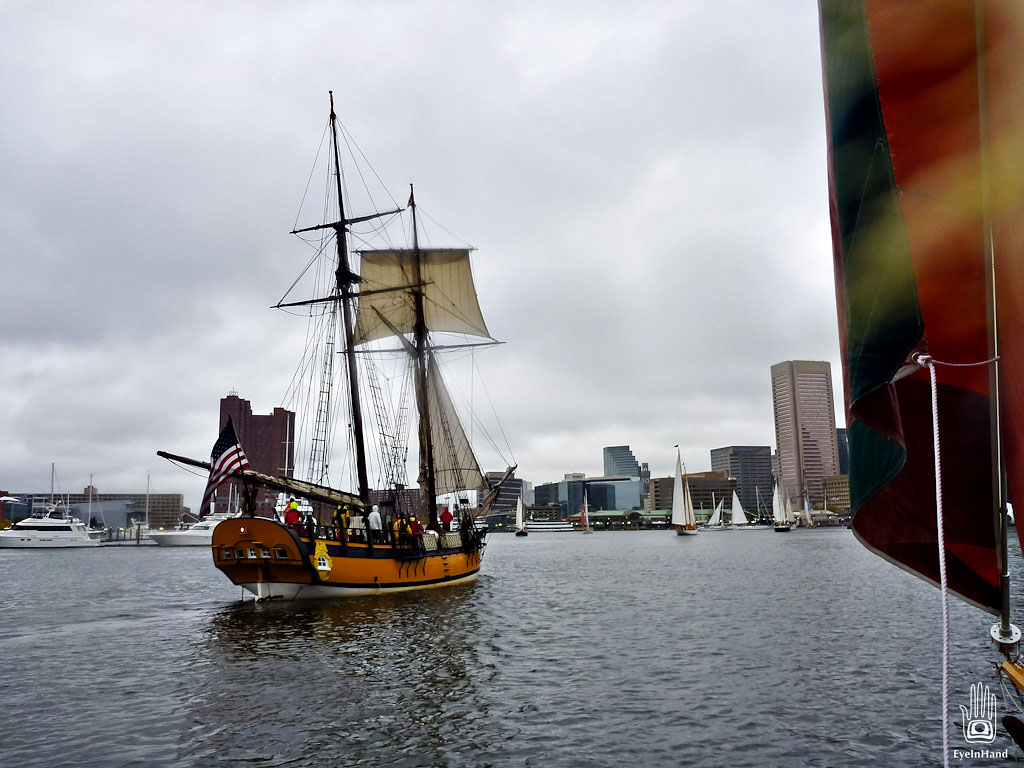 By the end of the Parade, everyone was cold and wet and hungry – and thirsty. Baltimore has a long tradition of welcoming sailors, and the bars and restaurants in Fells Point are favorites with the Schooner Race crowd. The Wharf Rat, for instance, is loud with shanty singing late into the night, and period costume is not uncommon.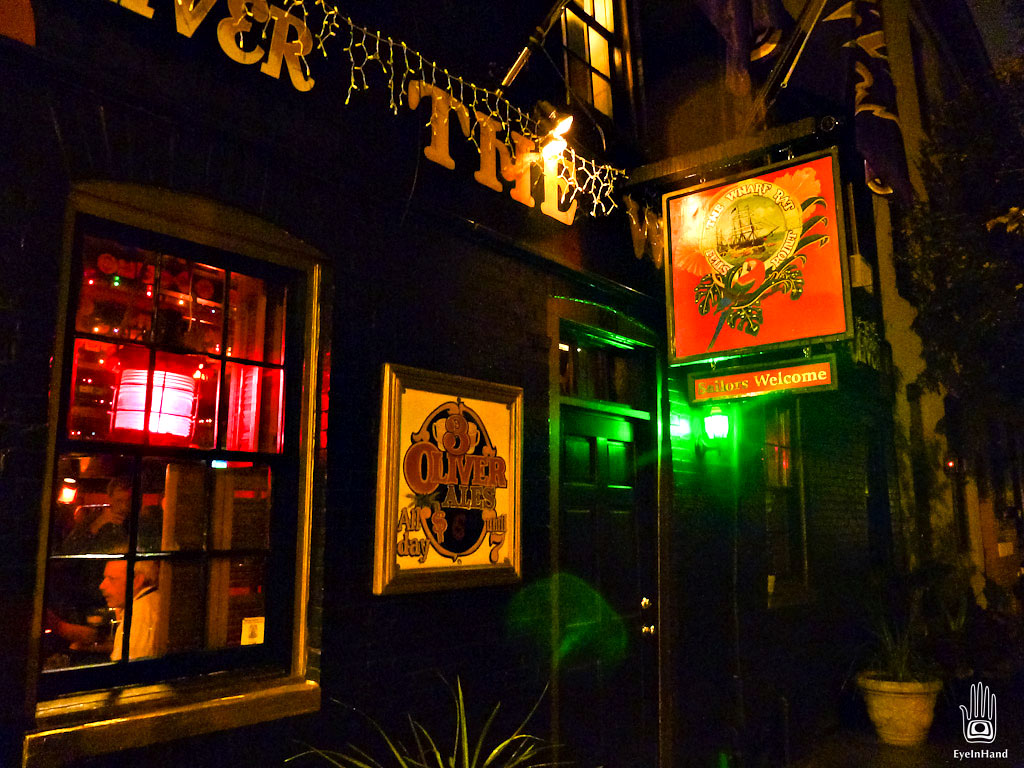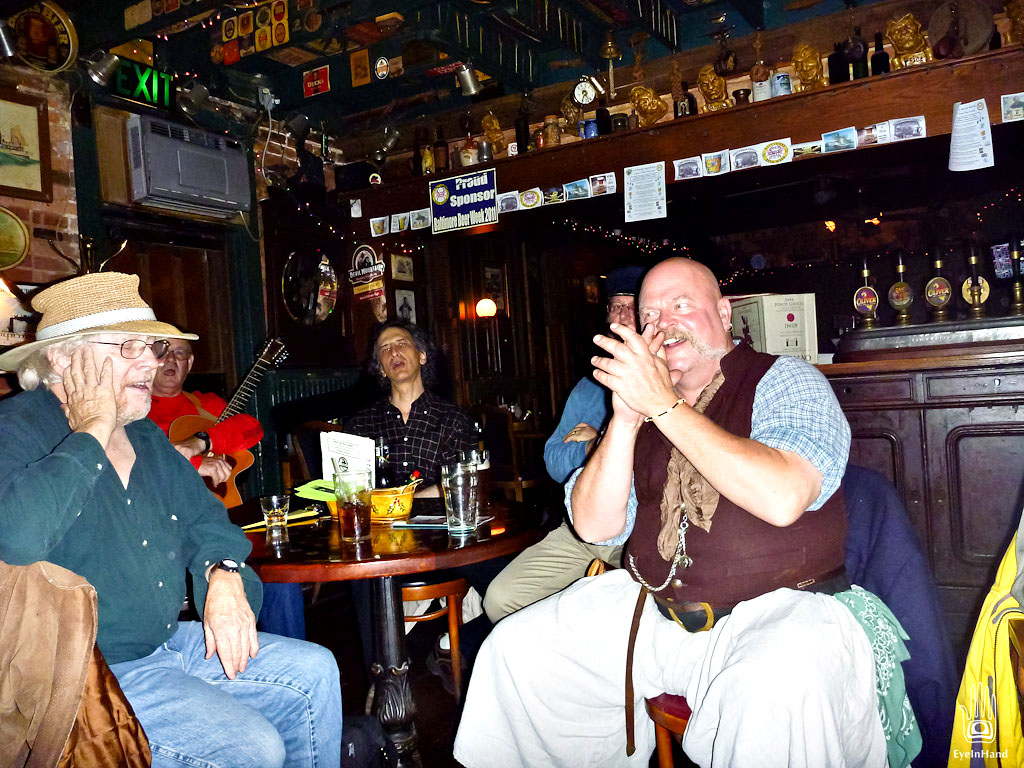 We had a 7 am race meeting the next morning, though, with cast off by 8:30, so we left early enough to get plenty of sleep. I got up well before daylight and wandered the docks until dawn, taking pictures, looking for hot coffee, anxious for the race to start.