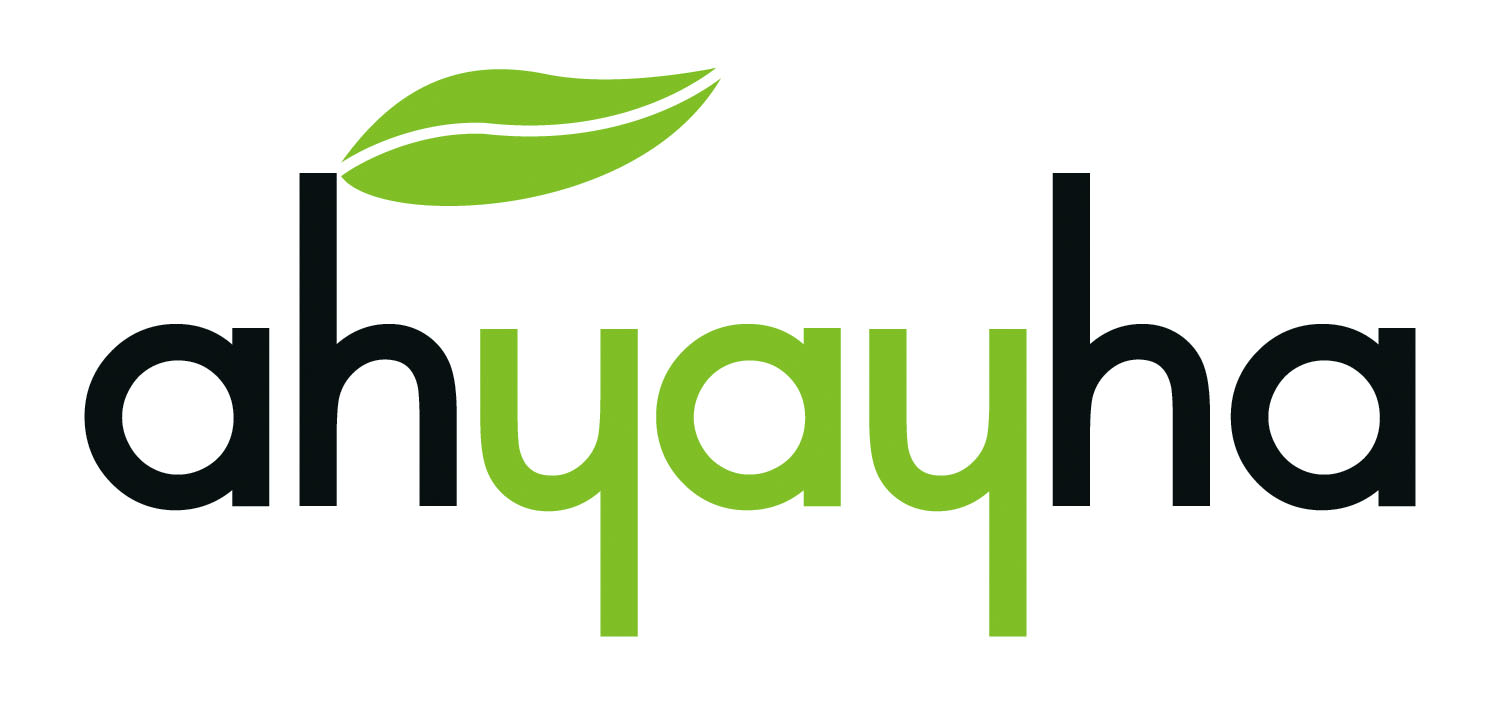 the logo
So three good friends and I have this idea we're trying to bring to fruition. Oddly enough, the purpose of the whole venture to make it easier to bring good ideas to fruition.
The company is called ahyayha – a Cherokee word meaning "to hold in hand."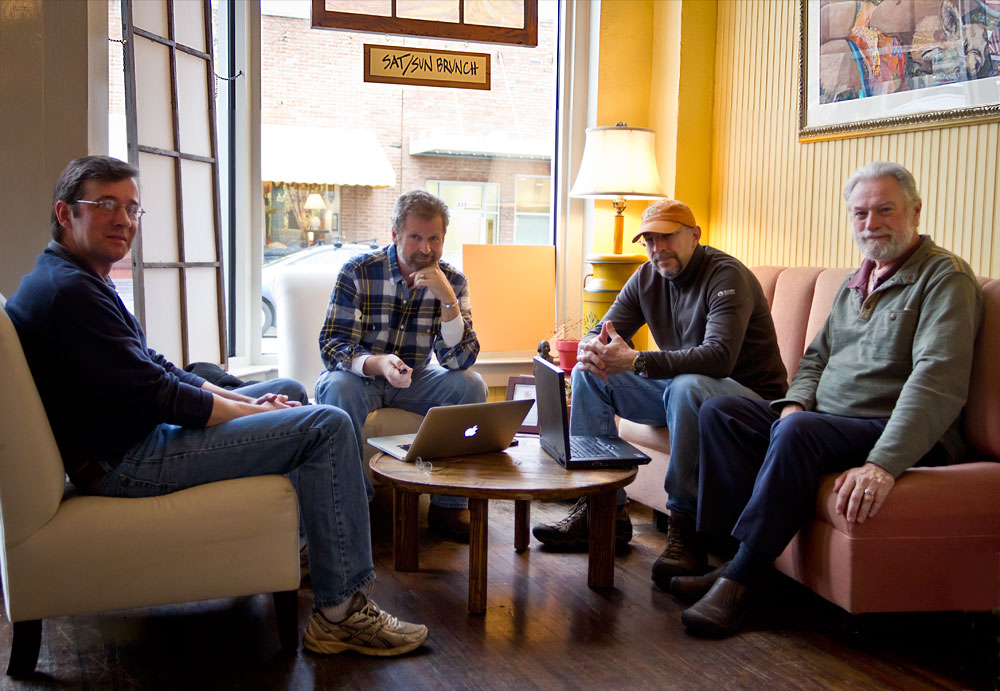 team ahyaha, in the ahyayha conference room
The goal is to create a web based platform to raise money for small, local, environmental projects. These are projects that may only cost between $5000 and $30,000 to complete, and build on involvement and support within a local community. It's an area that receives very little support right now.
Governments and philanthropic foundations are geared to address large, complex problems – problems that require large and complex solutions crossing multiple organizational boundaries. However, there are far more small problems that, cumulatively, can have a greater impact on our world, particularly at the local level.
The structures used by governments and foundations don't scale down effectively. At the small end of the range, administrative costs of applying for grants, managing the projects, and reporting, can far exceed the cost of actually doing the work. As one foundation fundraiser told me recently, it costs more than $5000 for them just to apply for a grant they may not receive. It doesn't make sense for them to even consider small projects. We hope to be able to change that with ahyayha.
All of us believe there are many among us who every day see small problems that are easily fixed, who are willing and able to enlist the help of their friends to do something about it. Sometimes people even come up with very good or novel ways to address the problems. We want to encourage and reward those people, help get them started, and make it easier for them to succeed.
The site is still in the early phases of construction. Most of the content contained at the moment is teaser information, but we'll be adding pages and media steadily. Do stop by frequently for a look:
On Monday, February 27, at 3pm Mike Collins and I will be on a regional public radio station for a live interview/call in show called Virginia Insight. You can listen to the broadcast locally, or hear it streaming online from anywhere, info here: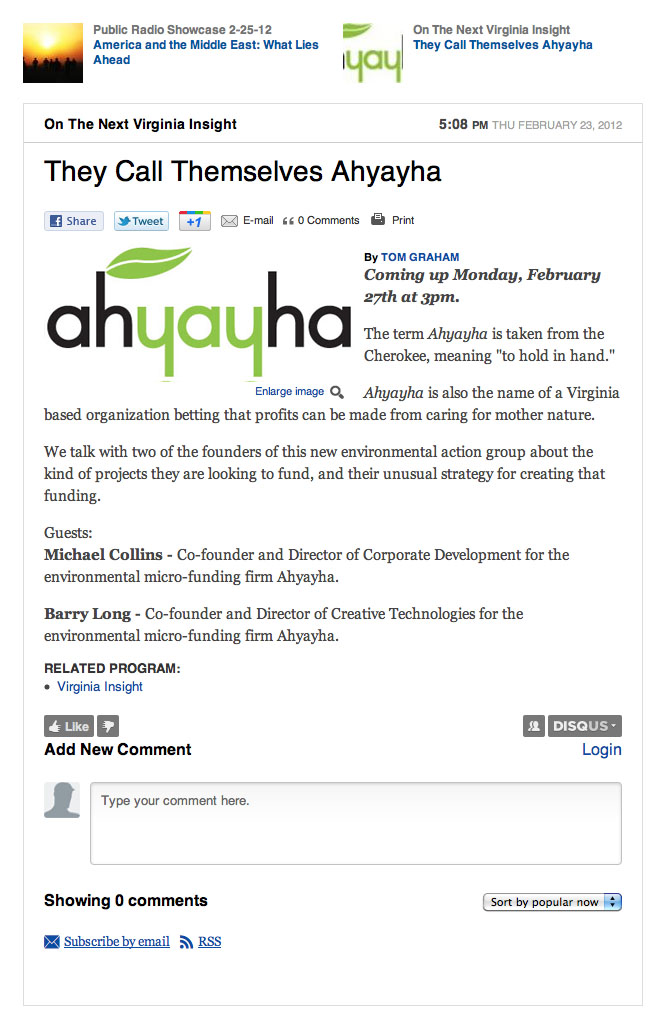 Here's the link to the live stream:
http://www.jmu.edu/wmra/wmra.m3u
If you're on a Mac and your browser doesn't support live streaming, you can paste the link into iTunes and listen that way:
To connect to the Internet broadcast in iTunes:
Copy the URL above
Choose Advanced > Open Audio Stream.
Paste the full URL into the popup window