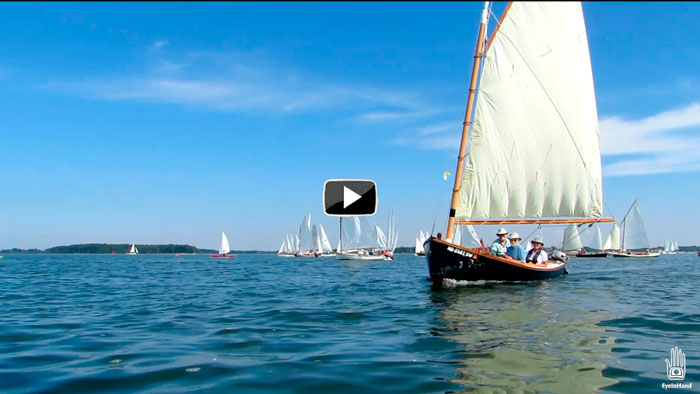 Video from the Mid-Atlantic Small Craft Festival
clips from the race and sailing with the girls on Sunday
Wrapping up posts from the festival with clips shot during the race on Saturday. We were late leaving the dock, and wind was very light, so we were about 100 yards back when the starting gun went off. No worries, had no intension of competing; just wanted to be in position to take good pictures.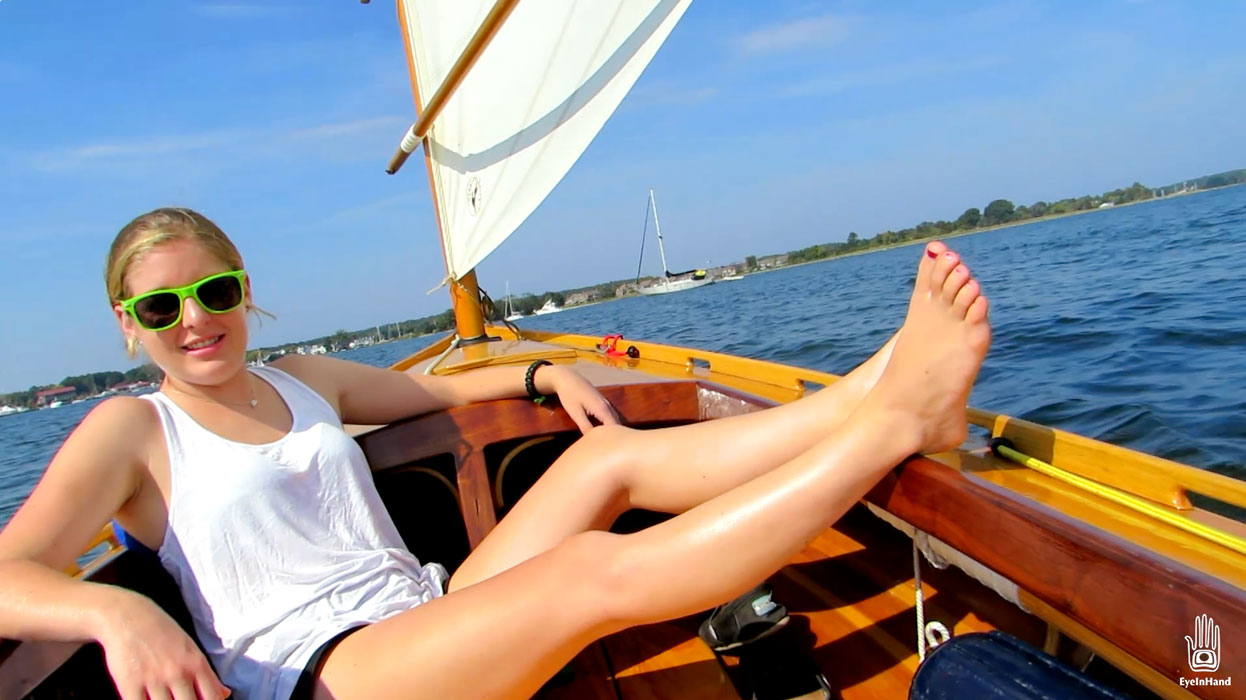 There was a little more wind on Sunday, though most folks cleared out early. Too bad, as it was a fine day to be on the water. Emily took the tiller again, and got her first taste of what it feels like when a puff comes along and makes things more exciting. I think she was hooked.
When we got back to the dock, which was all but cleared out, there was a smartly dressed couple waiting for us. Robert Benic and his girlfriend Tania had driven out from DC hoping to see some Melonseeds. Robert began building one back in Spring of 2012, and is now working on framing and interior, and doing a great job. It's his first boat build, ever. We really enjoyed talking with them, and they got to see the boats in person they had come to know on the web.
On Saturday, we met a father and son who had been building a Melonseed together, and are on the downhill side of the project, and very excited to finish. They, too, had come out to see some in person. They had come to know all the other builder resources on the web, just as I did, and knew Aeon and Caesura now, too. It was fun for them to see the boats in real life. You could see that seeing the boats in the water, in use, was recharging their desire to finish, already imagining themselves in the boat sailing. It's what keeps you going.
One of the really nice things about sharing is you get so much back. All the builders who helped me through my project are still well-known to me, and some are now good friends. It's a very supportive group, and it's nice to be able to pass that same spirit along to others, and share in their challenges and enthusiasm again. That sense of accomplishment when you finally work through a problem is really rewarding. No doubt they'll do the same for others that come behind.
Great seeing everyone. Next year.