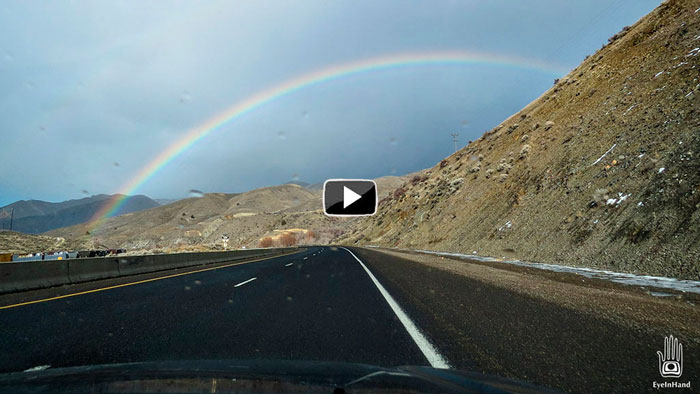 music is "Sheets" by Damien Jurado, here 
Leaving out of Boise, we head north with the wind, and follow the Snake River all the way to Oregon along the Oregon Trail.
Just before the state line, a double rainbow appears. It's a natural mirror of the man-made one we saw back in St. Louis, this one a true gateway to the west. Emily takes it as a very good omen, the best welcome sign she could have. She is dancing in the driver's seat.