Oregon, finally.
Suddenly we're in Oregon.
It's the high country, and there's snow everywhere. The air smells like onions. No wonder. It's the Ore-Ida plant. Ore-Ida (for Oregon and Idaho) is based at the border in the town of Ontario, and the largest producer of frozen potatoes and onions in the US at 600 million pounds a year.
We take a few selfies, send some promised texts and photos to friends and family, then we're on the road again. We still have a full day of driving ahead of us.
sending texts
The road heads up into a mountain range, the first of several, this one all dry scrub land, really barren like the Idaho side. Signs warn that often the highway closes to vehicles without chains. But the sky is blue, and the weather fine.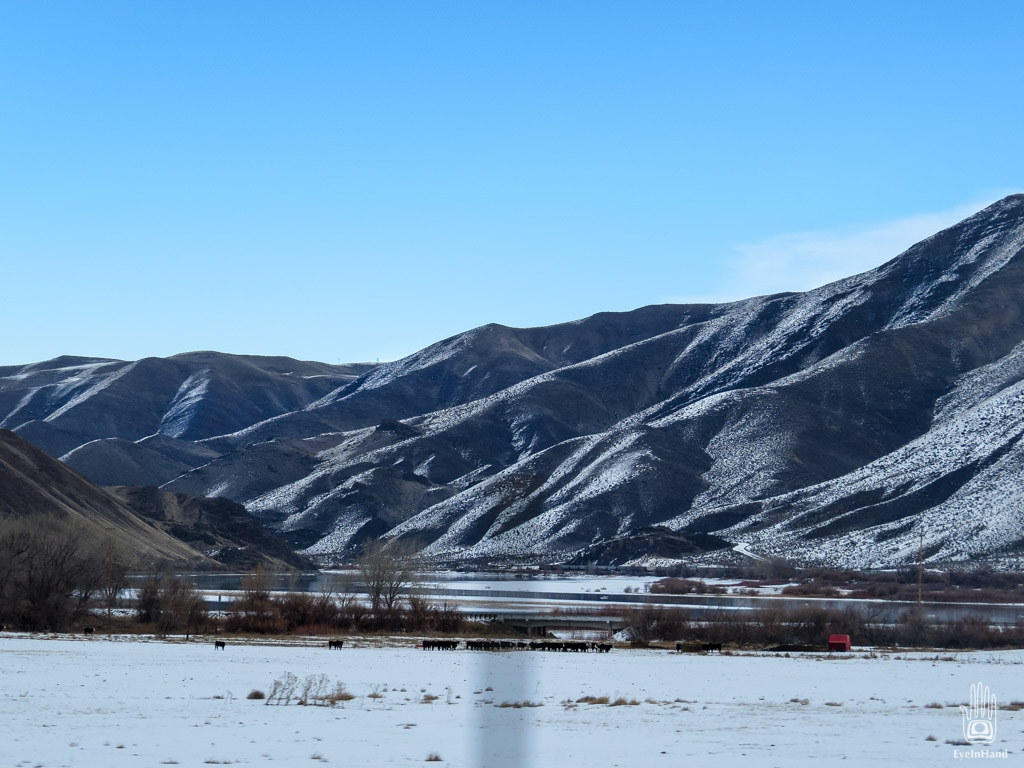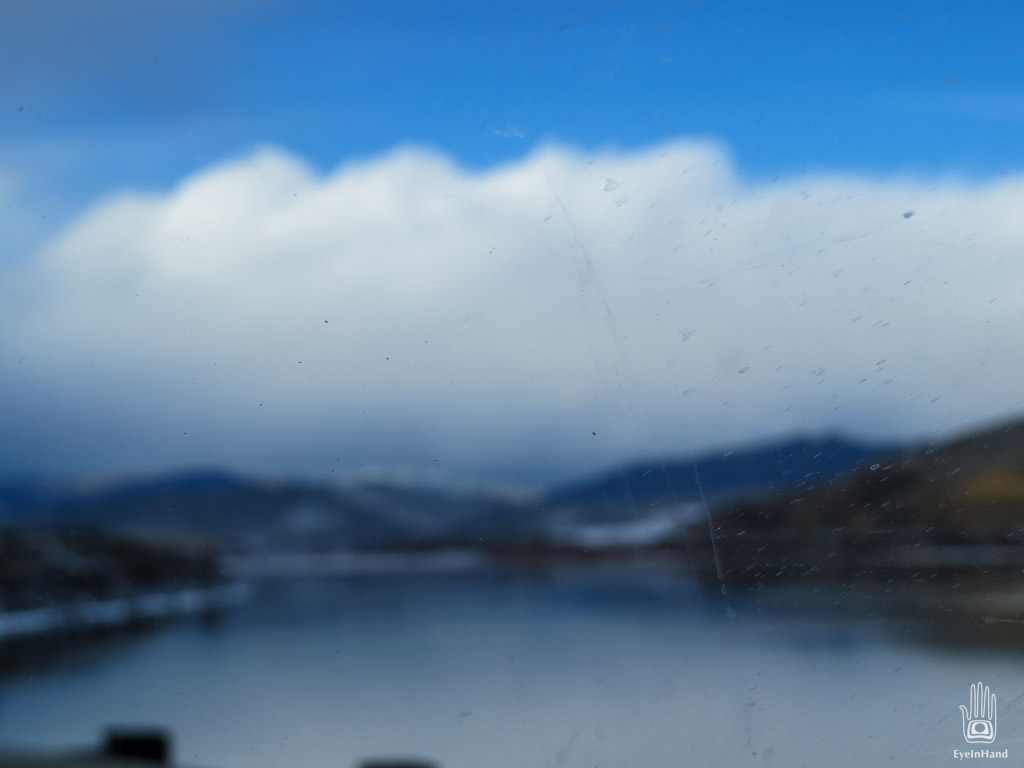 Down into a wide valley. It's pretty country. Rich farm land lined with snow-capped mountains on both sides.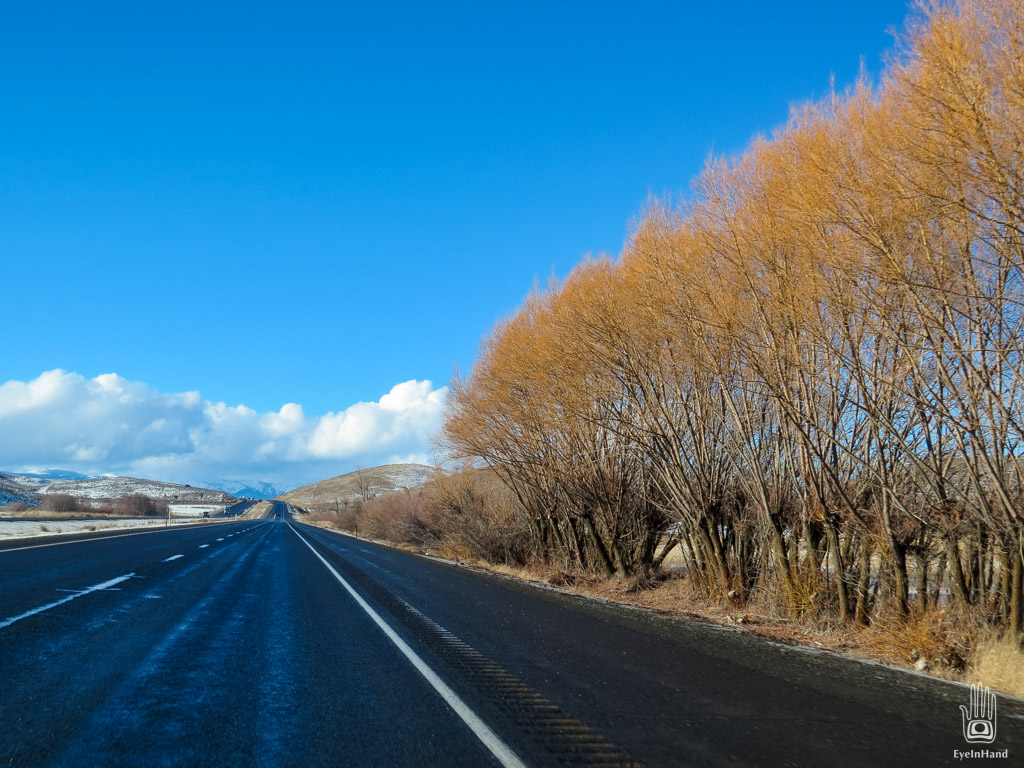 Up into the next mountain range, this one a national forest. We are among trees again for the first time since leaving the Mississippi. It's thick with evergreens. Very different from our forests in the east – not a hardwood in sight – but very good to see them again finally. Strange how much you miss them.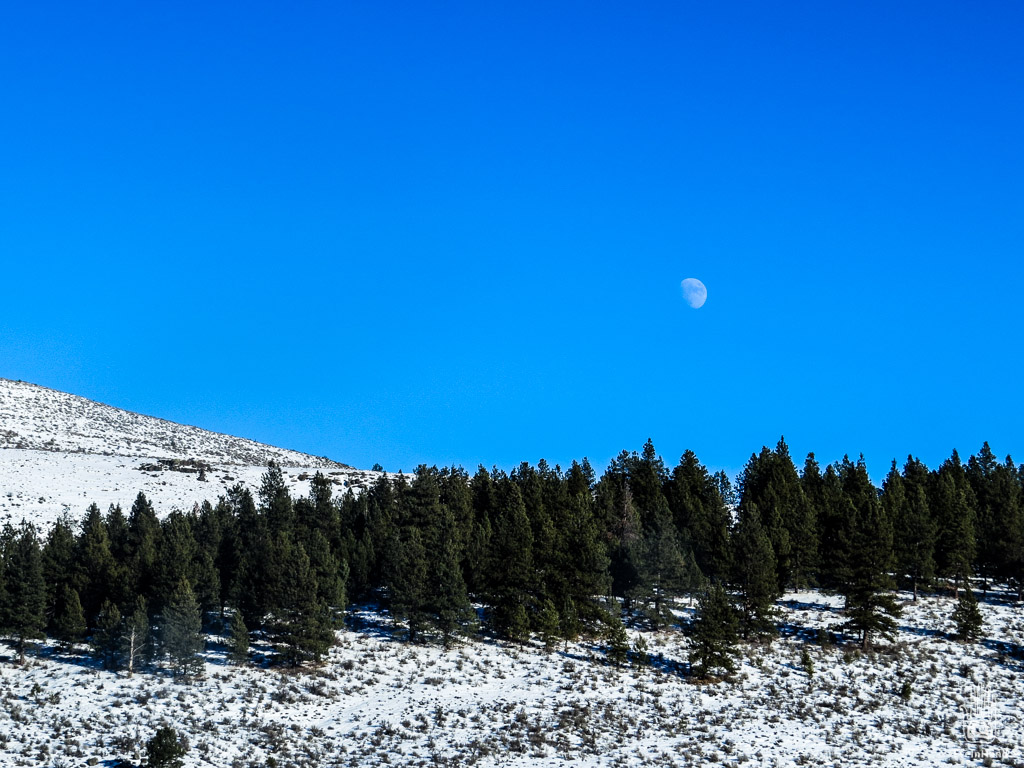 We reach the edge of the high plateau. Ahead is the Columbia River Valley, yet another topographic zone with its own unique geological history and an entirely different weather pattern. Within minutes we learn just how different.