Friday is my favorite day of the festival. Mostly because, technically, it isn't part of the festival. Nothing is scheduled, no crowds, no events, no pressure. Friends who arrive earlier than me are out on the Wye Island camping trip,  leaving time for unhurried conversations with those who remain behind. It's the most peaceful day of sailing, too, when the weather is good.
I slept in and woke to find a message from Steve, still on sailor's time, saying he was heading into town for coffee. The message is an hour old. I still owe him a ride to pick up his trailer. Paybacks for a botched promise  when Hurricane Joaquin cancelled the festival two years ago. He spent a rough couple of days riding out that storm, trying to get back home. Easier to get to him this time. I threw on some clothes and hopped in the car, met him walking through town.
Easier to pick up his rig, too, just over the river in Cambridge. And was good to to catch up on things on the drive over.
Aeon was launched and I was out sailing by noon. Not long after, Spartina was out, too. Spent the whole afternoon in a gentle, steady breeze, just cruising back and forth across the Miles River.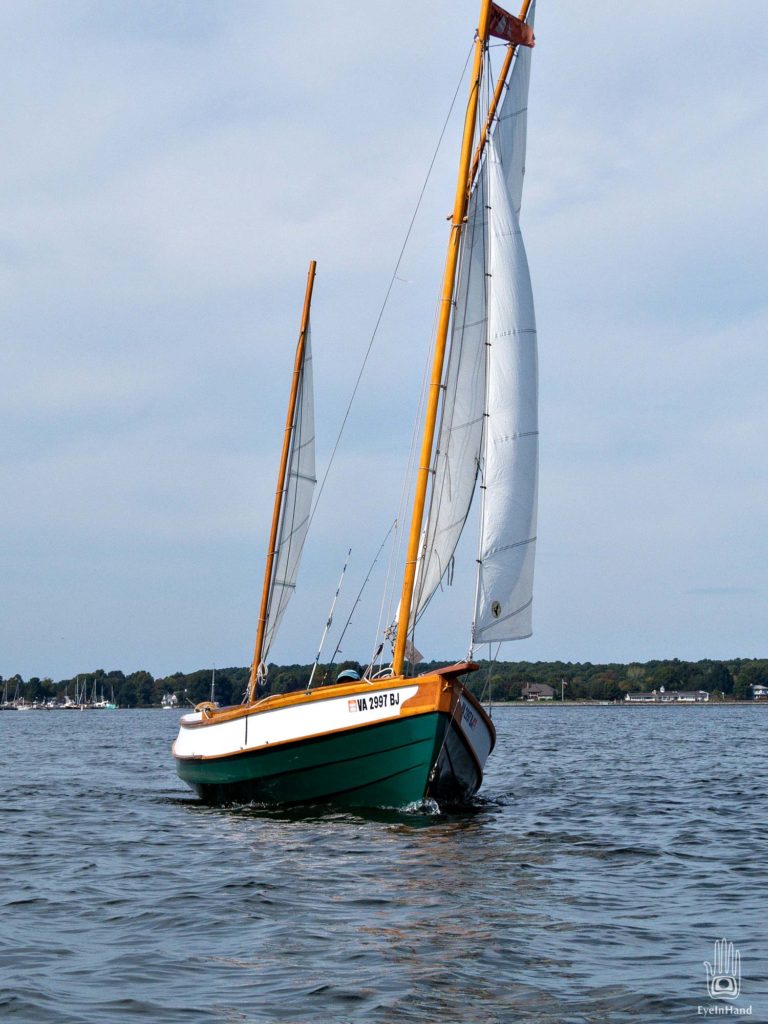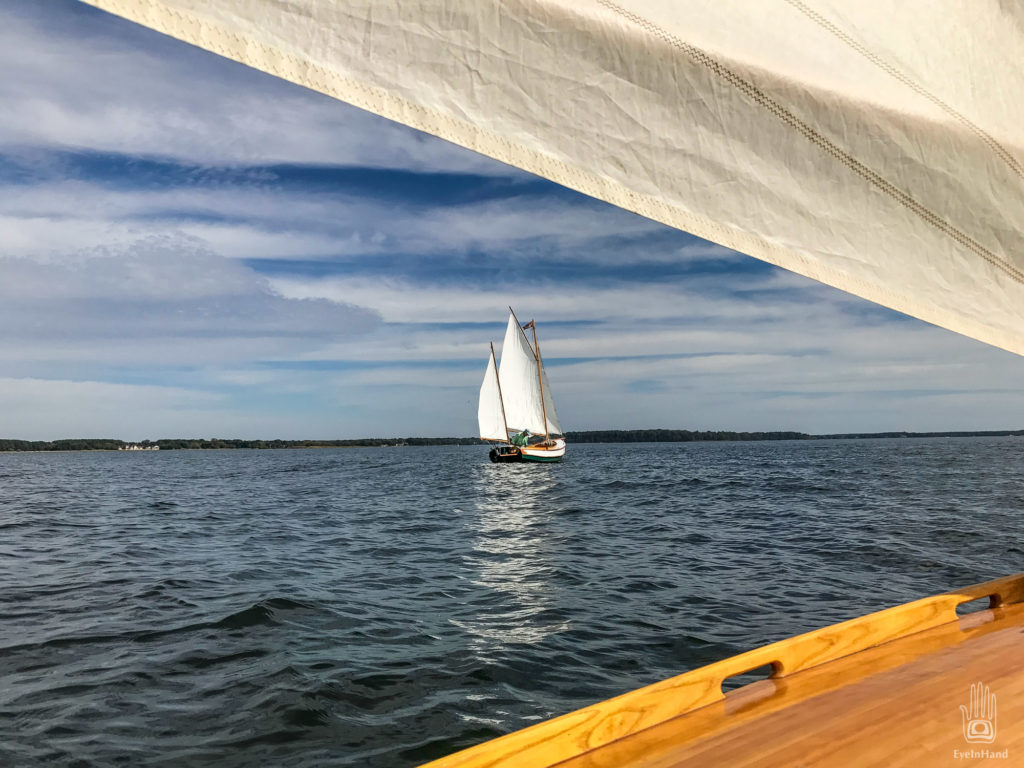 We met the guys returning from Wye Island alone or in pairs. Kevin Brennan, reluctant to quit, stayed out to sail alongside for a bit longer.
Steve said he thought Stuart Hopkins former "Company Boat" was anchored in Fogg's Cove. A heavily modified Marshall Catboat, on which he and his wife had lived for many years. And indeed it was. Nice, given that Stuart had made all three sets of sails on our boats.
It was only a fear of missing the steamed crabs and raw oysters that got me off the water.