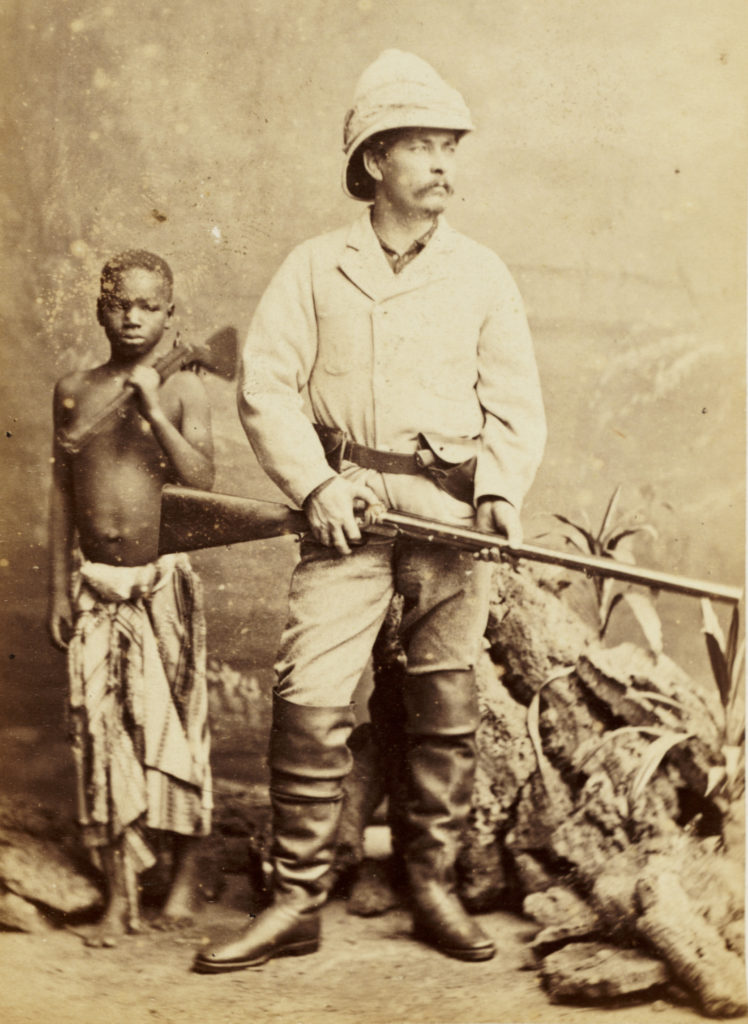 One hundred forty years ago on this day, in 1879, Henry Morton Stanley set out to explore the Congo for brutal King Leopold of Belgium, thereby opening central Africa to the ravages of colonialism and Arab slave traders, and thus became the inspiration of Conrad's Heart of Darkness.
Prior to that, he traveled up the Nile to its source to search for David Livingstone, whom he may not have actually greeted with "Dr. Livingstone, I presume?" Henry Morton Stanley was not even his real name.
Born in Wales, he was abandoned by his mother and never met his father (actual parentage undetermined). He grew up abused in a poor house until the age of 18, when he emigrated to the US by way of New Orleans. Walking off the ship looking for work, he was taken in by a storekeeper, and thereafter took the name of his adopted father.
He is perhaps the only person to have served during the Civil War in both the Confederate Army (fighting in the Battle of Shiloh), the Union Army, and the Union Navy. As a journalist, he traveled the American West, then organized an expedition to the Middle East where he was captured and imprisoned by the Ottoman Empire. But eventually talked his way out of jail.
His many expeditions, while successful, typically resulted in the death of most of the participants.
In later years in Britain, he served in Parliament, and was knighted shortly before his death in 1904.