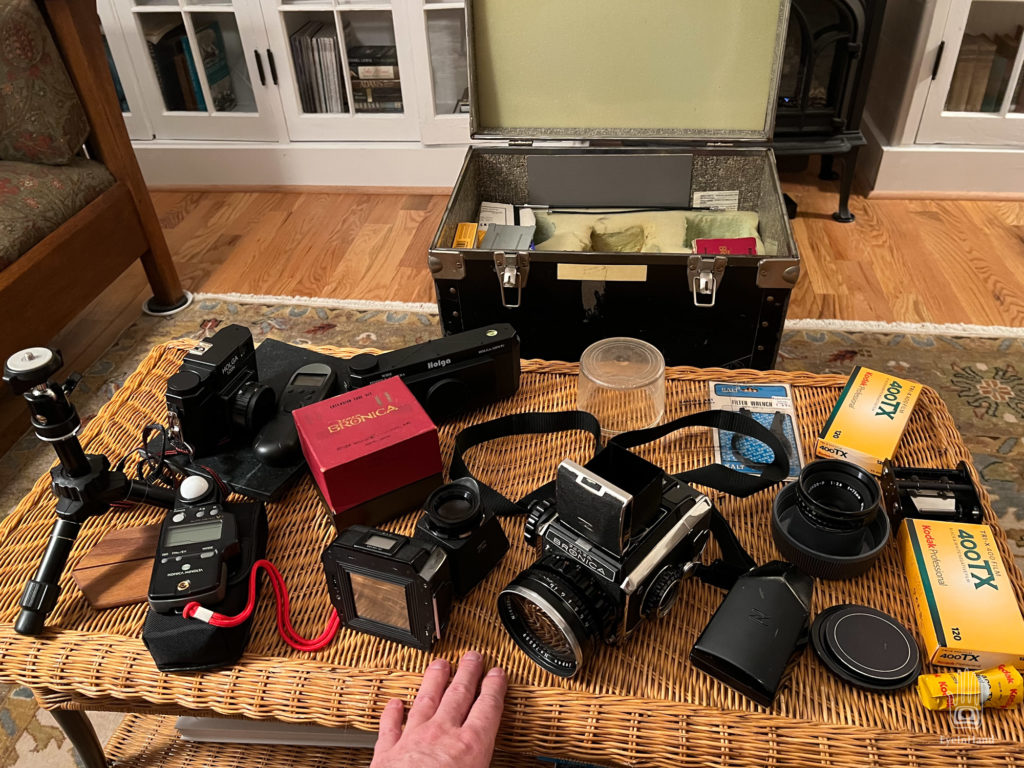 A good friend, a lifelong professional photographer, still had his old film camera kit from back in the early 70s. We share a fondness for old tech, and hang onto things longer than most rational people. When he saw that I was playing with my grandfather's Grayflex, he offered to give it all to me. Just wanted to see it used again. I had some old computer hardware I no longer use, so we worked out a nice barter.
When I went to pick it up, I found a whole pile of stuff in boxes. He threw in a bunch of other old gear, too: Developing tanks, a darkroom timer like the one I had, light kits, a meter, cases, even the original boxes, film, winders, some Holga plasticams, etc.. Quite a haul.
I won't have film developed from this for a few more days, but the camera is an amazing piece of brilliant engineering. Like the Grayflex, there are no electronics. Everything is mechanical. And it's completely modular. The film backs are interchangeable, and can be removed mid-roll so that different types of film can be used for the same shots, moments apart. The view finders are interchangeable, as are the lenses and even the focusing ring. The dang thing weighs 4 pounds.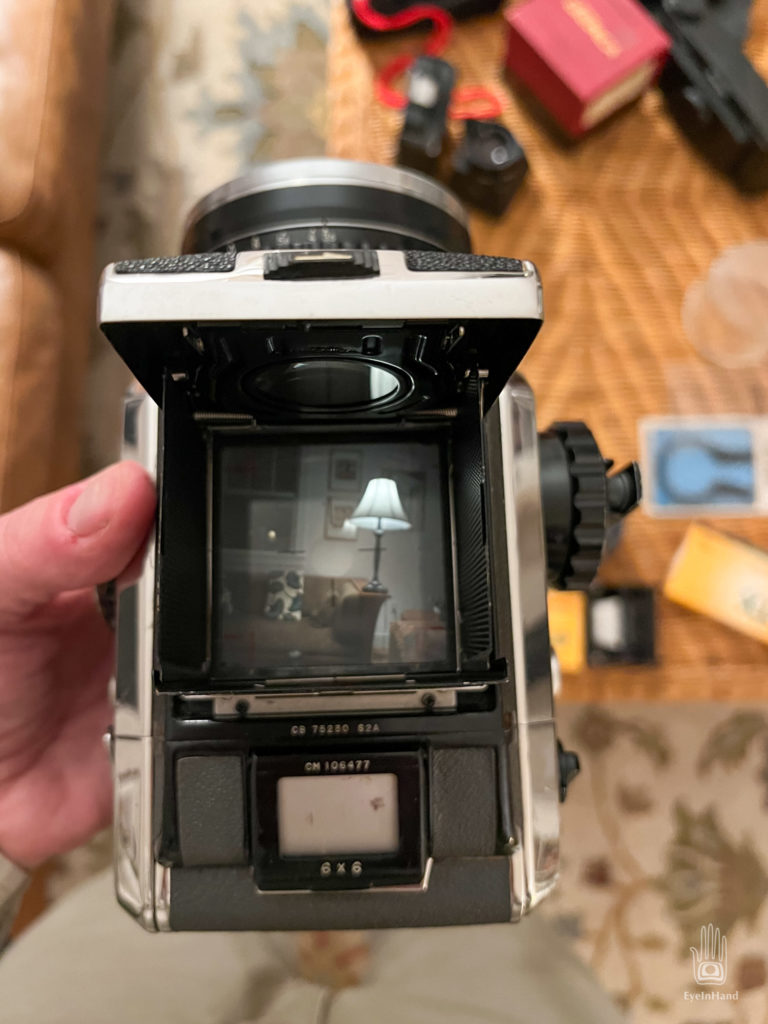 I'll be posting photos from this one soon. This will be fun.