panorama of the harbor on Lake Champlain, Burlington 
Thomas Armstrong, over at 70.8%, would applaud this series. His interests range widely across art and history, but his flights often start from and circle back to sailboats and bicycles. The two modes of travel are amusingly compatible bedfellows – one for water and one for land. Both experienced their heydays at the turn of the 19th Century. Both are engine free, efficient, and often elegant means of transportation – and remarkably functional anachronisms. After a recent trip I can confirm how well they compliment each other.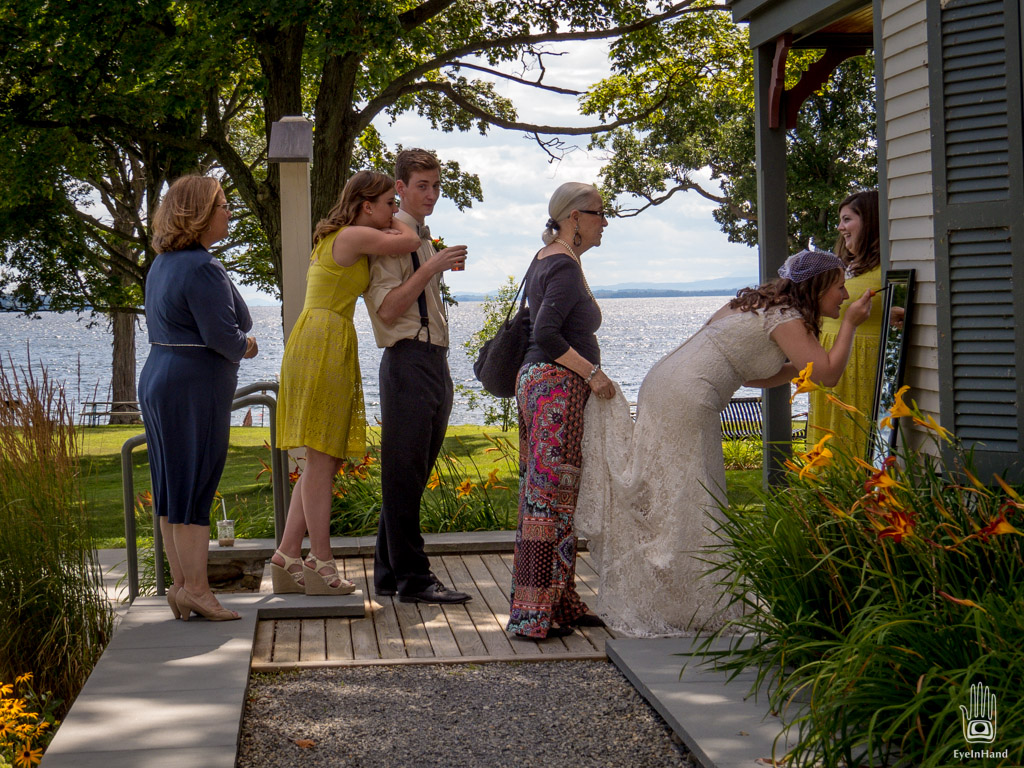 Terri and I had a wedding to attend in Vermont. We decided to take a little extra time off from work to do a some traveling in the area, making a big loop from Burlington, to Montreal, to the Adirondacks, and back. We also wanted to do things a little differently, to shake up our normal routine. First we decided to eschew hotels; instead making all overnight reservations through airbnb. We also decided to take advantage of alternate means of transportation whenever practical. The experiment was a great success on both counts.
Burlington used to be a sad little post-industrial outpost. Originally a boom-town for timber as the third largest lumber port in the country, then a hub of petroleum shipments on the Hudson. It went into decline as bulk shipping by inland waterways, then rail, was replaced by trucking. When I passed through in the '80's, the waterfront was dirty and derelict, barricaded with abandoned warehouses and the hulks of above-ground bulk petroleum storage tanks. I had no interest in going back.
But in the late '80's, the city began a decades-long reclamation program of the entire waterfront, returning it to the original use as Public Trust lands. Today it is beautiful. Burlington is now booming again, but with eco-friendly tourism, local organic foods, arts, and outdoor activities. It struck us immediately as a northern twin sister of our own Charlottesville, but on beautiful lake Champlain, and with more mountains.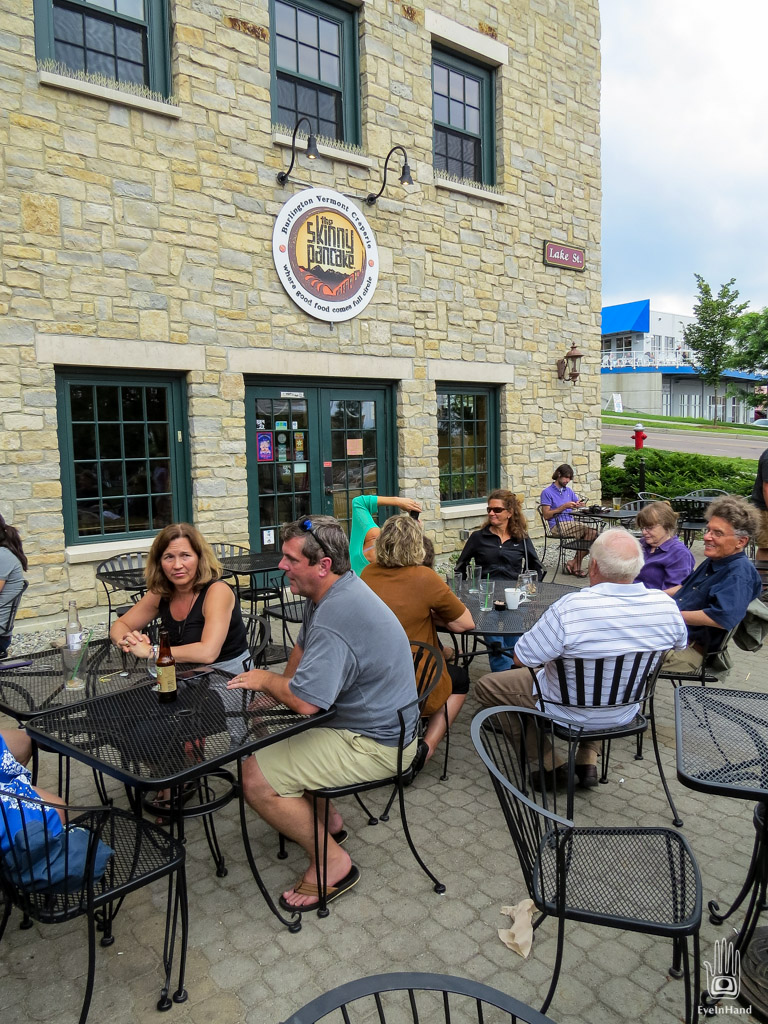 Even the little airports are similar, almost neighborhood affairs. We picked up a car and headed south along the shore for our first night in Shelburne.